EC4U Rating:
Features:
Fused test leads with guards for added safety when holding in place.
Rotating disk indicator which is designed to check the presence of open phase and phase sequence.
Tool is able to check a range of 3 phase power, from 110V to 600V.
This small and portable tester is designed to check phase sequence and ideal for 3 phase commercial electricians. Kewtech have designed a safe and lightweight device, which both protects you and gives you accurate performance every time.
Kewtech's Phase Rotation Tester (KEW8031F) can check a variety of 3 phase power, from 110V to 600V, with red lamps indicating if a phase is open or not.
To use simply connect the colour coded clips and/or probes to the terminal of the 3 phase power and press the on button and hold down for the duration of the phase sequence and to check is there is an open phase.
Within seconds, you can check the direction of phase rotation (shown by the rotating disk) and ensure all three lamps are lit to confirm there are no open phases. It is a handy tool to have, however it only serves one purpose.
We found when testing, "it's good on 3 phase boards, but difficult on things like 3 phase DOLs (direct online starters) because the guards that stop your fingers sliding up and touching the components are quite pronounced and bulky" our electrical trainer explains. "It's a great safety feature, but they get in the way when you're trying to check the contacts that are quite close together."
While holding the probes with one hand and pressing the button on the tester in the other, it can prove difficult to juggle both and press the button to start too.
"Whereas with the KEWISO2 tester kit, you've got slim probes and it's easier to handle, while still doing phase sequence and protecting you, with the added bonus of it being cheaper than the phase rotation tester."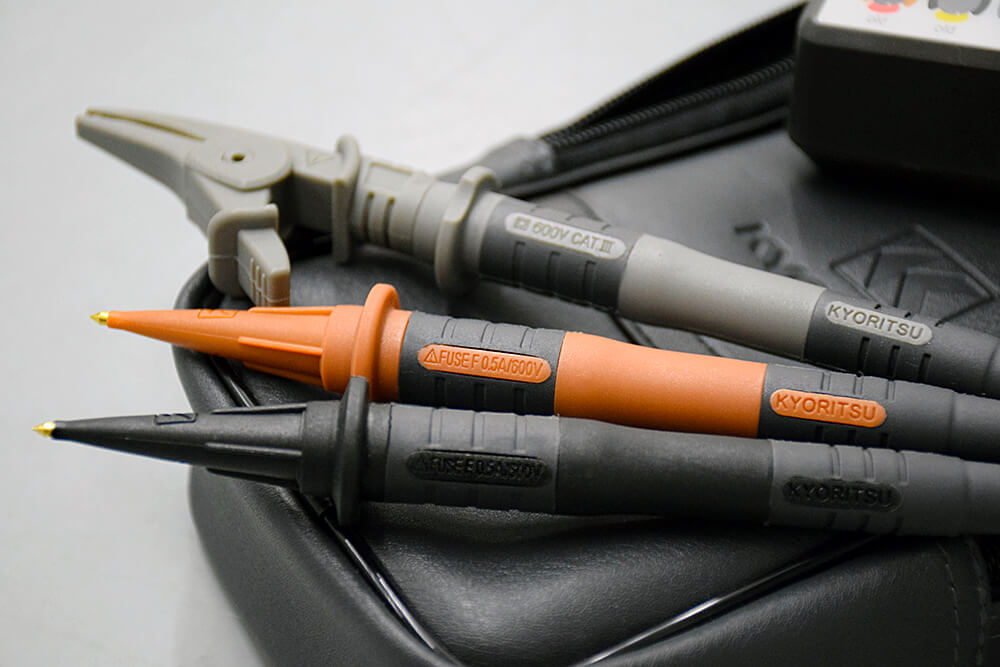 Although the phase rotation tester does exactly what it should do, it makes the job fiddly to do, "especially when you lose a phase and have to keep fiddling with it until you get all three lights come up" our trainer says.
It is worth mentioning that Kewtech also now do one with no contact, which allow you to clamp around the cable and it will tell you the phase sequence, without having your hands anywhere near it, making them even better – although more expensive.
Pros:
Good, accurate performance.
Guards protect you from touching the components.
Cons:
Although a pro, the guards on probes are quite large, making it difficult to make contact properly and difficult to hold.
Considered expensive for a tool that holds just one purpose. Other Kewtech products can do phase rotation and other procedures, making them dual purpose or are no contact.
The Kewtech Phase Rotation Tester is available to buy from Kewtech directly or through online retailers.
If you're looking for more Kewtech testers, then take a look at our KT65DL Multifunction Tester review!
Back to Electrician Tools