EC4U Rating: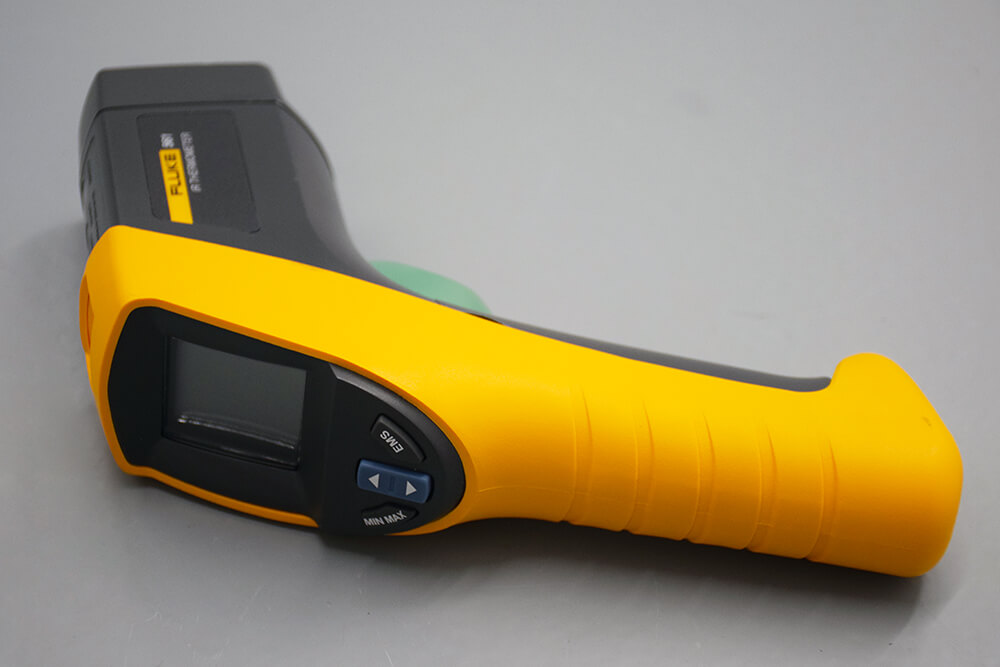 Features:
Comes with a K type thermocouple
Measures both infrared and contact temperature
Single point laser sighting with a temperature range of -40C to 550C
12 hour battery life and most suitable for industrial/commercial or HVAC work
If a large part of your job revolves around heating, ventilation or air conditioning (HVAC) work, an infrared thermometer is an essential piece of kit to have. If your work is everyday domestic or commercial work, you may find that an infrared thermometer is a handy extra to have on site.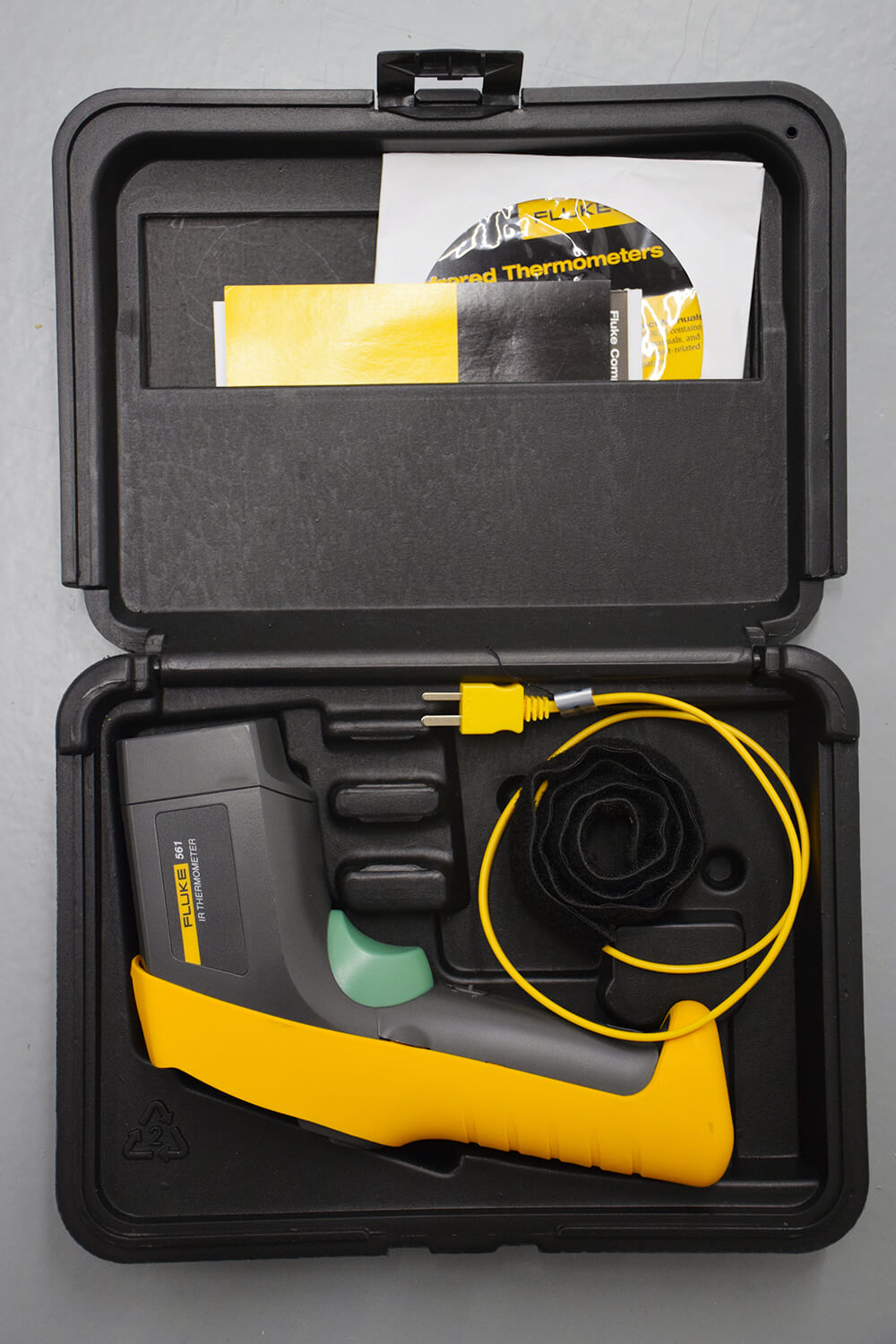 We've reviewed Fluke's 561 Infrared and Contact Thermometer and put it to the test in our practical training centre, to find out just how good it is.
Fluke are a leader in manufacturing, distribution and servicing of electrical tools and testing equipment. With 70 years of experience, they have a reputation for safe, easy to use tools that meet "rigid standards of quality".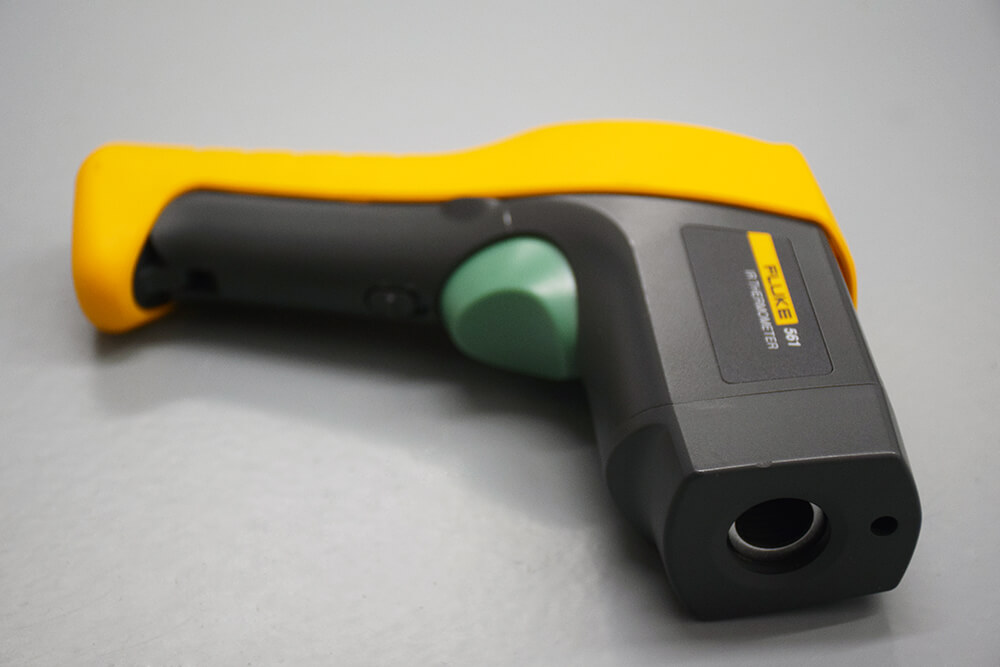 The 561 thermometer is a solid piece of kit on first impression and after initial use proves to be accurate too. "You can also double check the temperature it gives you, with the thermocouple that comes with it." Our trainer explains that, "if you get a high reading, when you're not expecting to get a high reading, and you're thinking that's odd, is it the tool? You can double check the reading with the K type thermocouple."
The K Type thermocouple is made up of two different pieces of metal and when they warm up, because they're different pieces of metal and they warm up at different rates, it generates a current across it, which through the magic in there, comes out as an accurate temperature reading. "It's a very handy feature to have" our electrical trainer says.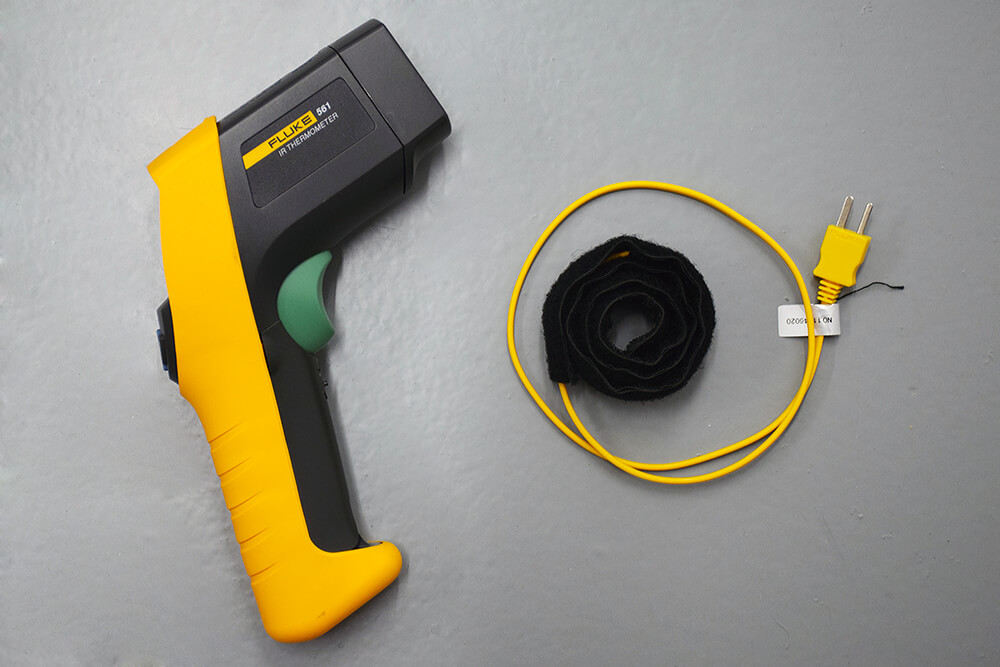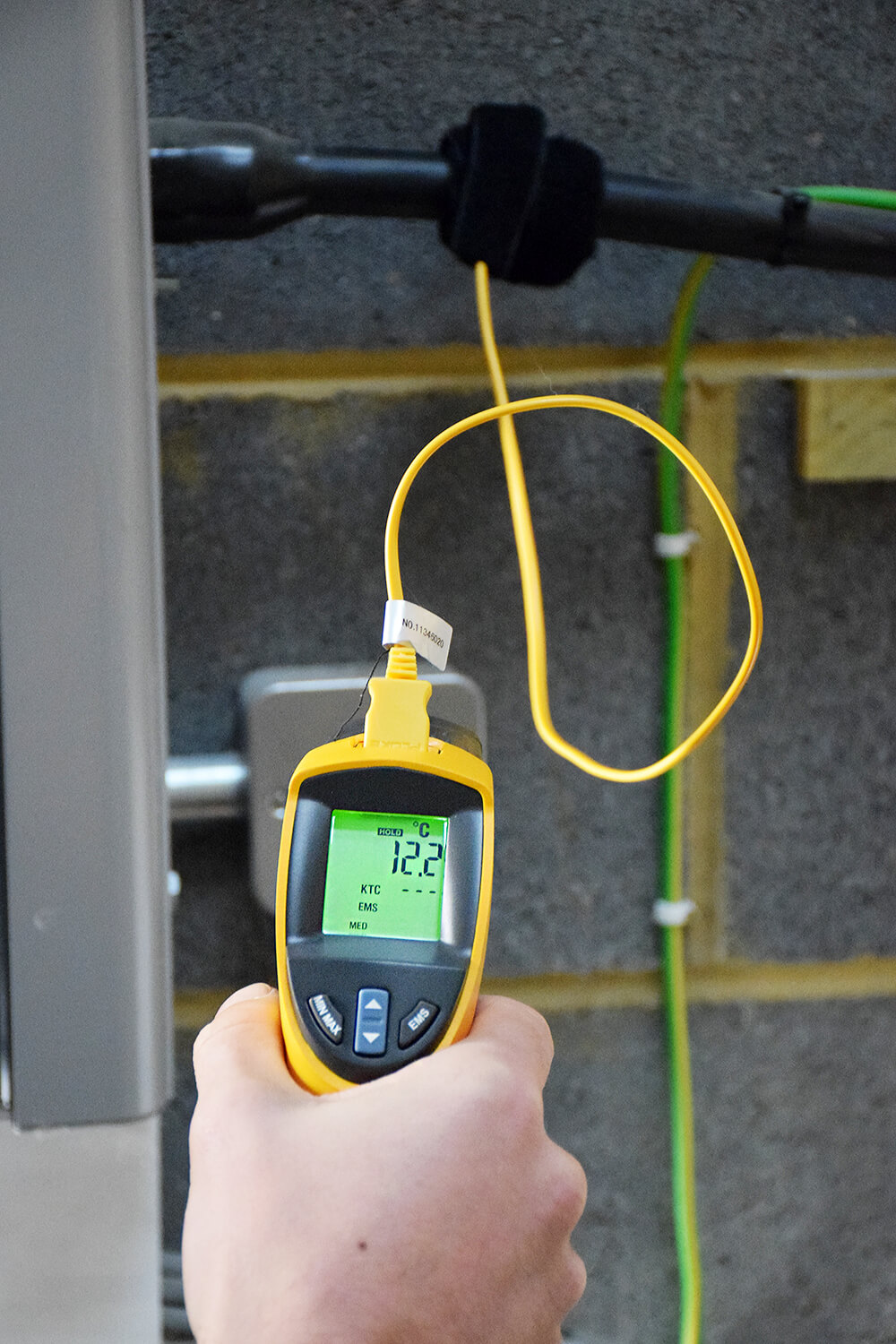 The Fluke thermometer is perfect for industrial use "because you're not always going to be able to gain access to where the item of equipment you're inspecting is. So it could be a gantry crane, or something like that, and rather than having to get in lifting equipment to get closer, you can just point this and be able confirm if it's operating fine or find the issue."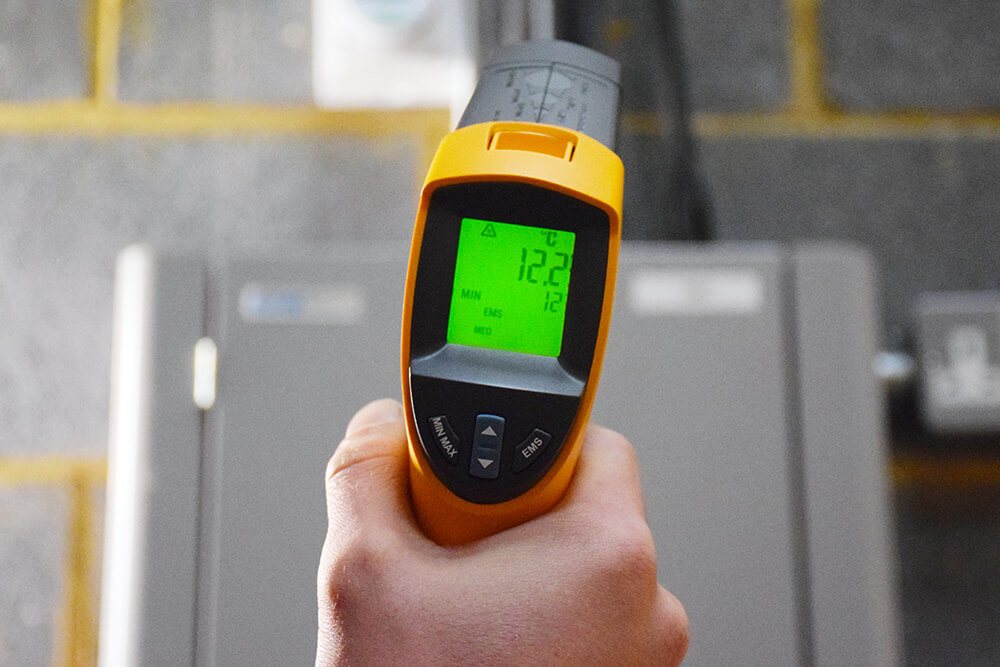 However, the infrared and contact thermometer does have some competitors on the market today. Thermal imaging cameras are widely available and becoming more affordable. "For up close, domestic work, thermal imaging is always going to be better because it will tell you exactly where the hotspot is in relation to everything else" our trainer says.
Whereas, with the Fluke thermometer, you will have to investigate the issue further once you roughly find the location of the hotspot.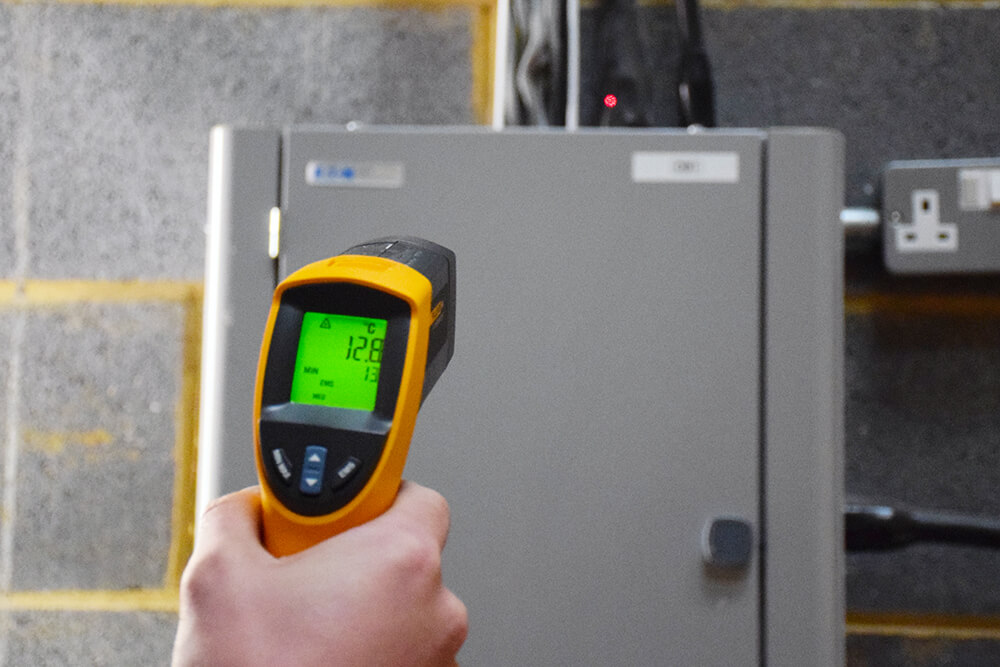 If your work is domestic, chest height work and you can gain easy access to it, then our trainers would suggest a thermal imaging camera instead, "because you can get a clear look at it, see what's causing the problem, find the hotspot and you don't need to investigate further."
Our trainers would give the Fluke thermometer 3 stars for domestic use, as it is a lot of money for something you might not use all the time.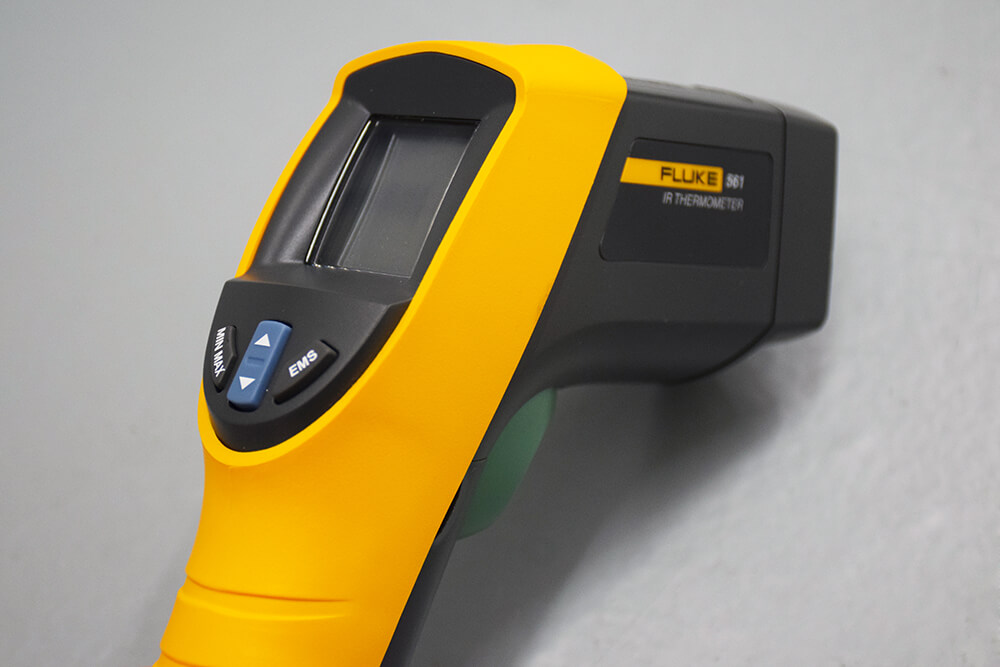 If you are working in industrial or HVAC, and there's a lot of equipment you would need to gain access to , then our trainers would suggest the Fluke thermometer, "because this allows you to stand at a great distance and point quickly and easily to get a reading. You also don't have to worry about working at height then either."
Our trainers would give the Fluke thermometer 4 stars for industrial/commercial use, as it is fit for purpose and perform accurately.
Pros:
K type thermocouple included, you can double check any odd temperature readings
Great for industrial as you won't always be able to get close access
Reliable and accurate readings
Cons:
Thermal imaging cameras are a lot more accurate as you can see the exact hotspot. You will still need to investigate further with this thermometer
You will have to investigate further to find the exact hotspot and problem
Expensive piece of kit to have if you are carrying out domestic electrical work
You can buy the Fluke 561 Thermometer from online retailers for £150-180.
Back to Electrician Tools