EC4U Rating: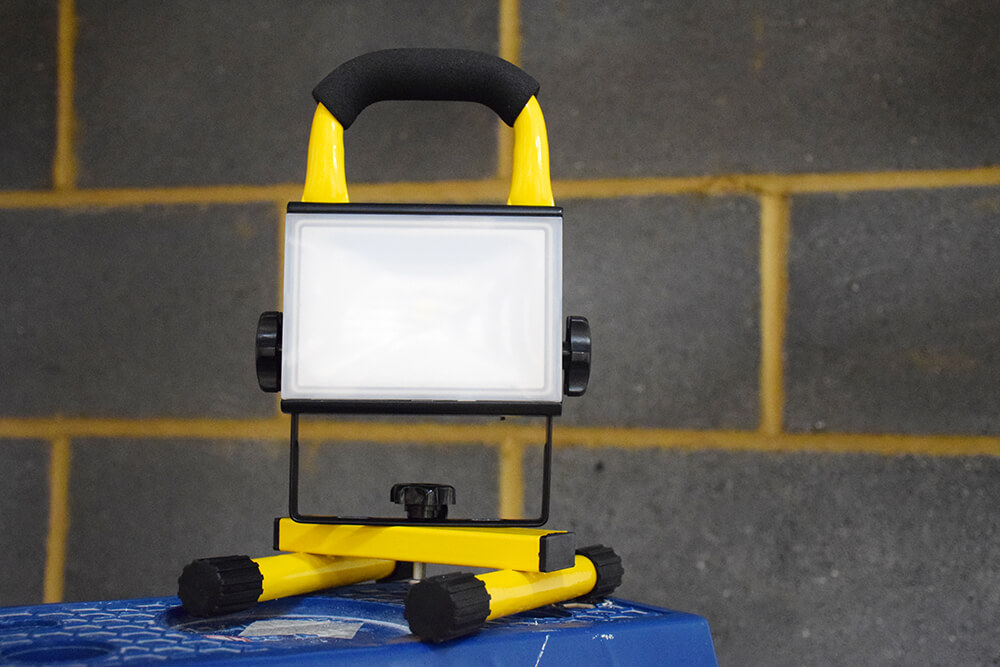 Features:
IP54 rated 10W work light, suitable for both indoor and outdoor use.
Long 3 hour run time and 5 hour charge time.
Comes with a car charger for easy charging on the go.
Working on site in dark conditions can be difficult, especially in winter, which is why standalone worklights can be very useful. It's time to ditch the head lamp and move to a powerful work lamp that will light up your whole workspace, not just the item you are focusing on.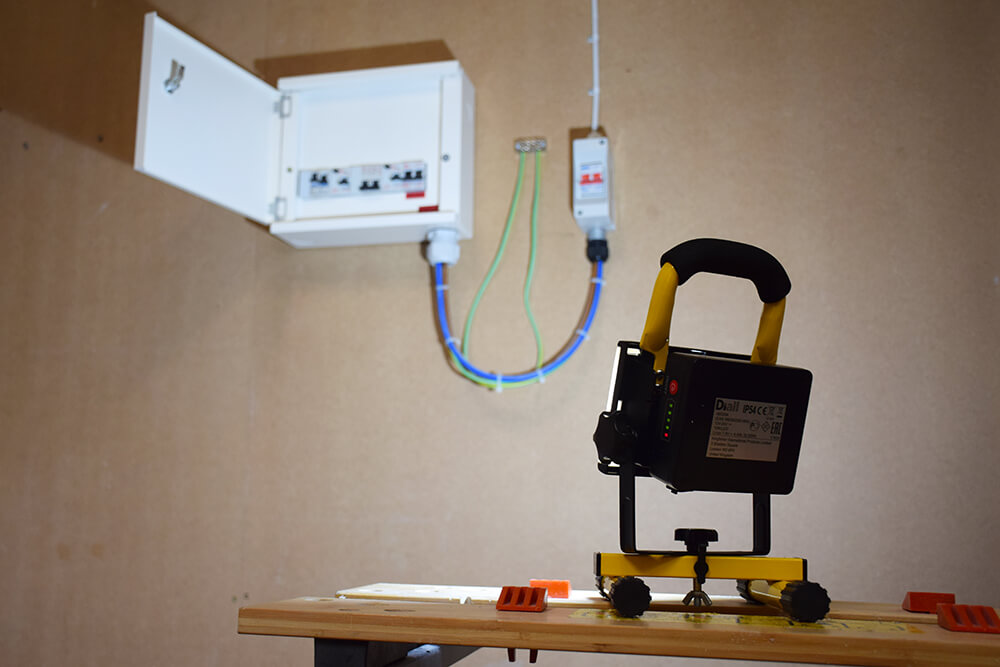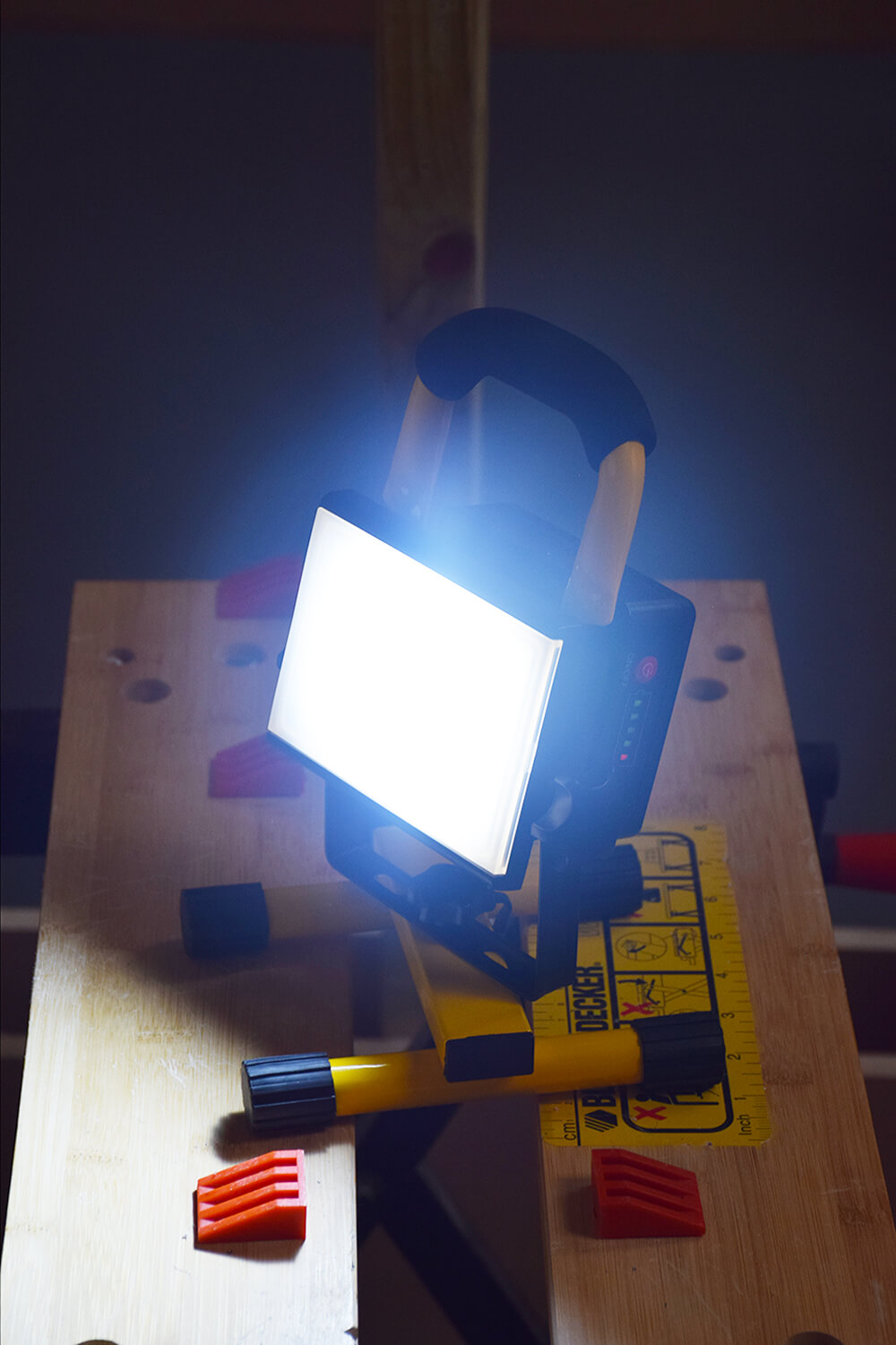 Although small, this Diall LED work light proves to be a great choice for tradespeople, because of its price and spread of light.
"It's great for areas with limited light, it's nice and bright and also has a diffuser on it, as opposed to some others without, so the light is not as harsh and doesn't throw as many shadows either" our trainer says.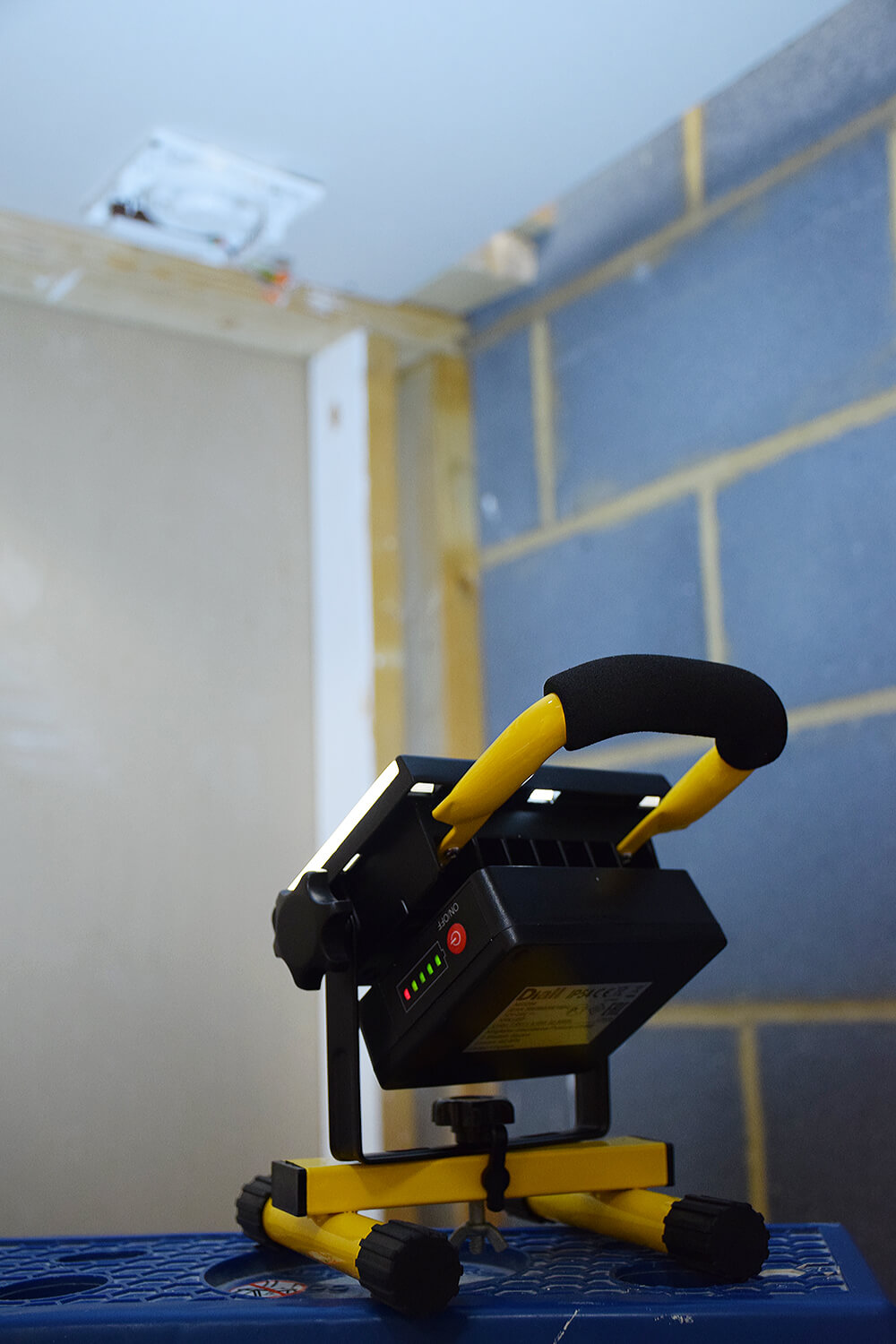 With two light settings, the lowest setting is suitable for general, every day use, with the second light setting being the brightest at 700 lumens.
It can be used both plugged in and on batteries, with a 3 hour run time and 5 hour charge time. However, our trainers had it running for 6 hours on the lowest setting with no problem at all, and it was charged up to full within 2 hours.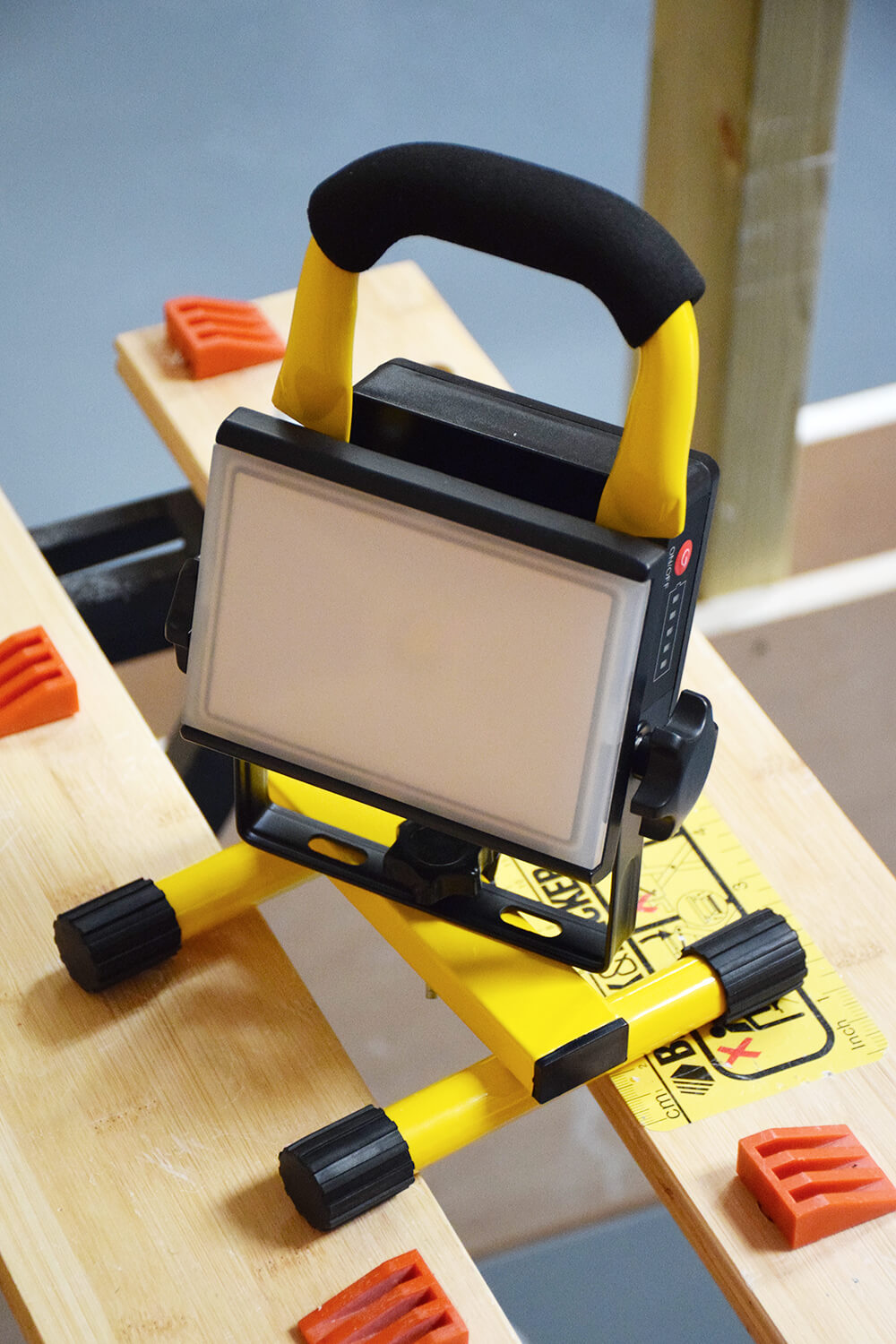 If you find that the battery runs out while you are between jobs, you can even charge this work light in your car.
This work light is easily transported from job to job, given the small, compact size and also has a tripod attachment on the base.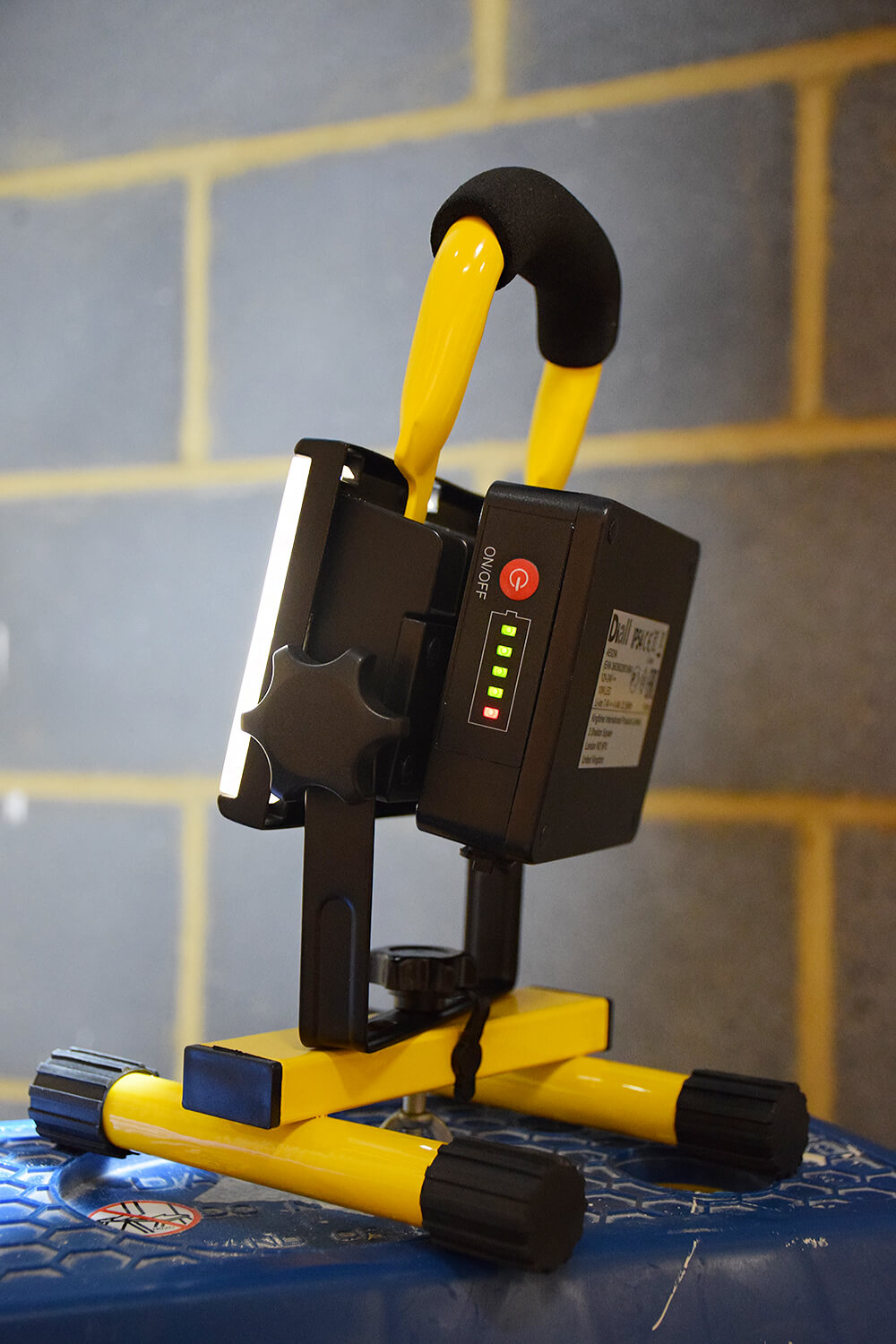 The only downfall our trainer could find with the work light, was that "it doesn't feel like the most robust work light in the world, but it is cheap and it does the job!"
Pros:
Two bright light settings.
Great battery life that exceeds expectations.
Small but has a powerful range of light, great for small areas with limited lighting.
Cons:
The Diall LED Work Light is available to buy for £19 (+VAT) from Screwfix.
Back to Electrician Tools