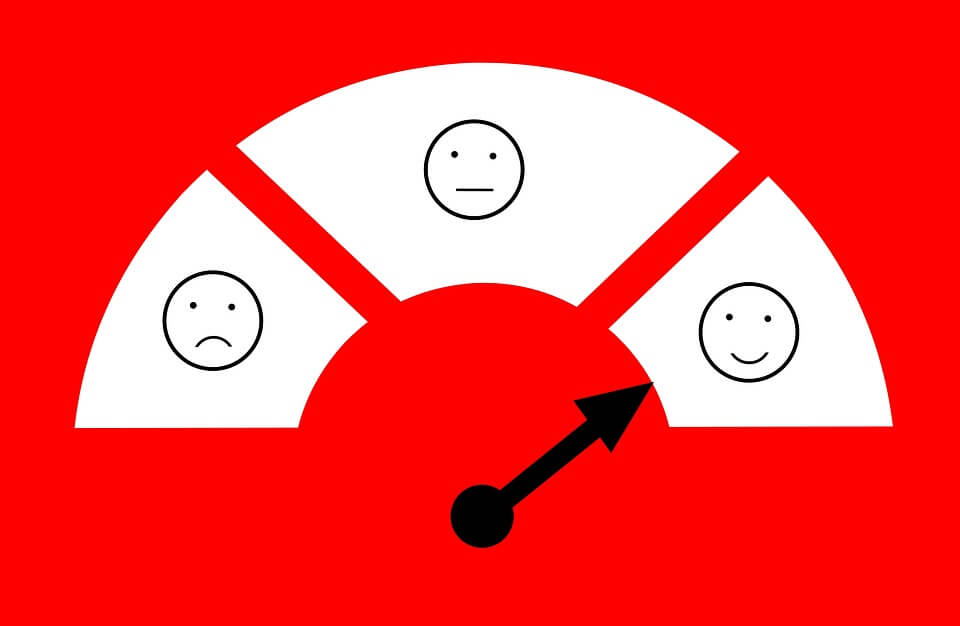 One of the most important aspects of your business, and one that is key to both gaining future customers and retaining your existing ones, is customer facing.
The key to thing to remember is that this is you, selling yourself to your customer and it's important to remember this from the very beginning of your relationship all the way through to the end.

First contact with the customer
Your first point of contact with a new customer is likely to be over the phone; answer with your company name and sound positive. Whilst this sounds simple, it's a fact that a lot of businesses put you off straight away by making the mere act of having to answer the phone sound like an effort.
To make things simple for yourself, put aside a certain time in your working day that is dedicated to going around carrying out estimates. Once you have given the customer a time, and this can't be stressed enough, stick to it.
Tradespeople in general are renowned for failing to turn up at the time they said they would, and given a lot of people's prior experiences with trades, you turning up on time is an instant win with the customer.
If for some reason you are going to be late, and things can happen, make sure you ring your customer before the time you are due to turn up. Again, this isn't exactly common practice in the trades, so has the potential to be a pleasant surprise to the customer.

Meeting your customer
When the customer opens the door to you, this is your next opportunity to make that good impression. It's a good idea to make sure that you're well presented. The chances are that, if you've been working all day you're probably going to be covered in dust and dirt, so take a spare work shirt (company branded of course) and a spare pair of trousers with you to get changed in to.
It may seem a small or trivial step but it's all part of the bigger picture of making sure you come across as professional as possible. When you step through the front door, put on some overshoes; straight away you are demonstrating the level of care you will take in their home.
Breaking the ice with your customer can initially seem intimidating too, especially if you're not naturally a people person. Try focusing on something that first catches your attention when the door is opened, once you've introduced yourself, compliment whatever is that caught your attention, it could be their pet or a picture on the wall, just something to help you break the ice.

After the appointment
Once you've got to the stage of putting the quote together, get it to the potential customer as quickly as possible. A quote drawn up on good quality company headed paper is great, but don't rely on this as your first means of getting a quote to the customer.
Instead, email them as soon as you have completed the quote and follow up with a hard copy. Again, similar to how trades people have a terrible reputation for time keeping, they also have a less than stellar reputation for delivering quotes in what is deemed a reasonable time frame, if at all. By getting a quote to a customer promptly, you are straight away making a good impression.

On the job
If you are lucky enough to secure the job, the work of making a good impression doesn't end.
When surveyed, 61% of the general public rated cleanliness as the most important. What does this mean? Clean as you go. Make sure you take your vacuum out the van and use it regularly. Use dustsheets everywhere and make sure they are clean before you bring them into the property.
Overshoes are a must, and it goes without saying, make sure they are clean before wearing them inside some one's house. If the area of the property you are going to be working in has a lot of delicate items such as ornaments, or lots of soft furnishings, ask your customer if it's possible for those to be moved away from the area in which your working, this is another example to your customer of the care you're going to be taking.
One key thing to bear in mind is that you when you are working in the customer's property, you are working for them and they are paying you to carry out your work. To this end, don't take any calls on your phone, especially not for new jobs whilst someone is paying you to work. Set up a virtual secretary service and use that instead, which will allow you to return calls at a separate time with no distractions.
Back to blog