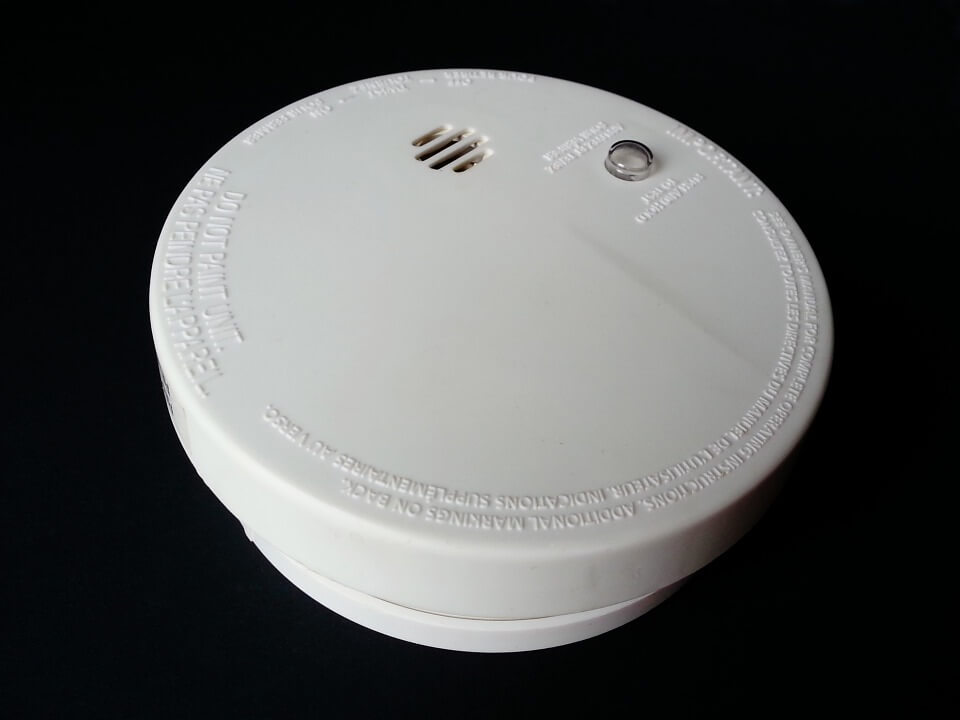 As of the 1st of October 2015, it is a legal requirement for all landlords in the private rental sector (PRS) to fit a smoke alarm on every floor of their rental properties and a carbon monoxide alarm in any room which contains a solid fuel burning appliance, to protect tenants.
Government support
The law only applies to England so far and the government are going one step further to make sure all rental properties have maximum protection, as they are providing free smoke and carbon monoxide alarms to private landlords. It is hoped with free alarms, that landlords will be encouraged to listen and take action in response to the new law in place. Fire and Rescue Services are heavily involved in the new law as well, lending a helping hand to encourage all landlords to get covered or they risk being slapped with a £5,000 fine for failing to comply.
People are 4 times more likely to die in a fire in the home if there isn't a working smoke alarm and with only 90% of all homes in the UK having smoke alarms, it's imperative that all homes have at least one fitted on each floor. Between 2013 and 2014, it was reported that homes with no smoke alarms accounted for 38% of deaths in home fires and nearly one fifth of deaths were the result of the smoke alarm not working. This new law aims to improve the safety of rental homes, especially those tenants who are most at risk, and is expected to prevent up to 26 deaths and 670 injuries a year.
London Fire Brigade target high risk homes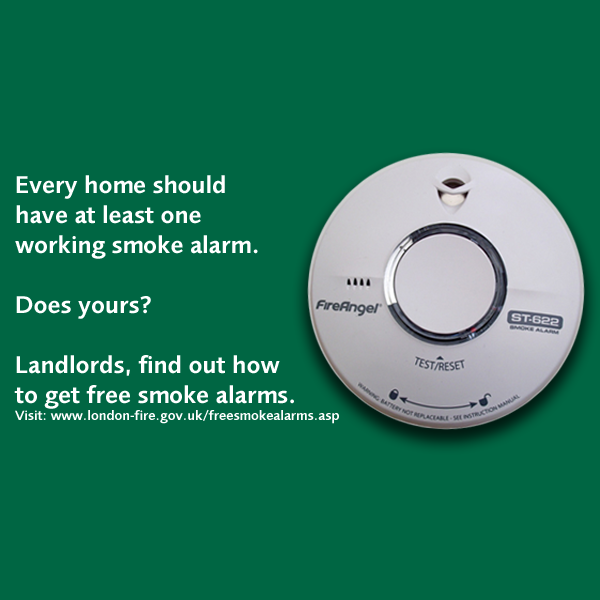 Do you own a private rental property in London? Because London Fire Brigade (LFB) have identified rental properties in specific areas where tenants are at a greater risk of fire and are offering free alarms as well. If you own a property in a higher risk area, you can apply via LFB's website to see if you are eligible. However, LFB have reported that only a fraction of London landlords from the targeted at risk postcodes have claimed their free smoke and carbon monoxide alarms.
We recently spoke about these changes in our Landlords and Tenants guide and stressed the importance for tenants to be aware of these legislations changes too! Tenants must take the safety of themselves into account when moving into a new rental property. Test all smoke and CO alarms when you move in and every few months after that.
We recommend all private landlords to take advantage of the free alarms offered by the government and get in touch with your local Fire and Rescue for more information. Tenants, make sure if your property does not have smoke or carbon monoxide alarms fitted that your alert your landlord of the new law in place and have them fitted ASAP.
To find out more, take a look at our Electrical Safety Guide for Landlords and Tenants!
Back to blog