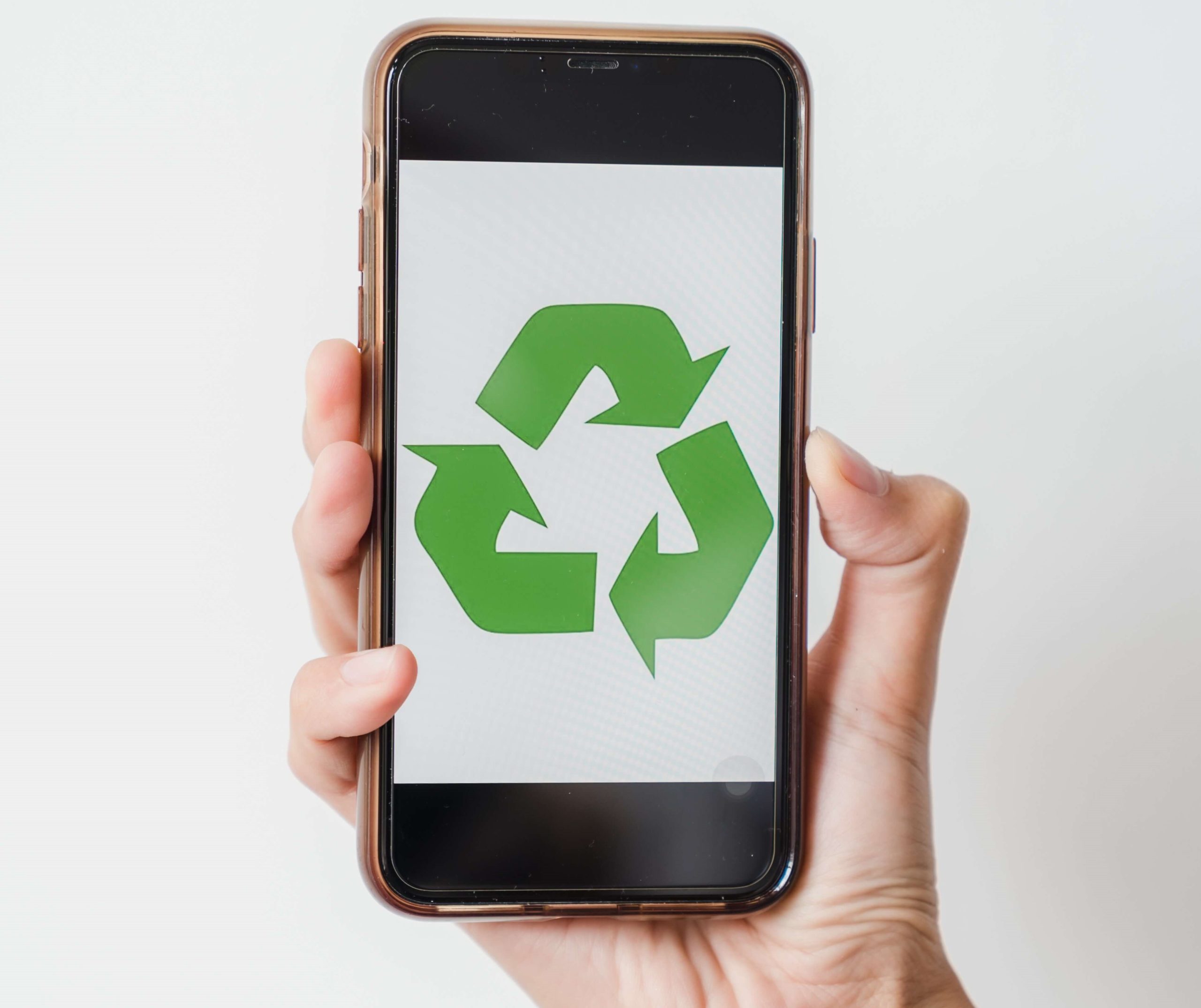 An estimated 2 tonnes of WEEE items are discarded by UK households and businesses every year. WEEE stands for Waste Electrical and Electronic equipment and includes most products that have a plug or require a battery. There are 10 main categories of WEEE items which you can see listed below.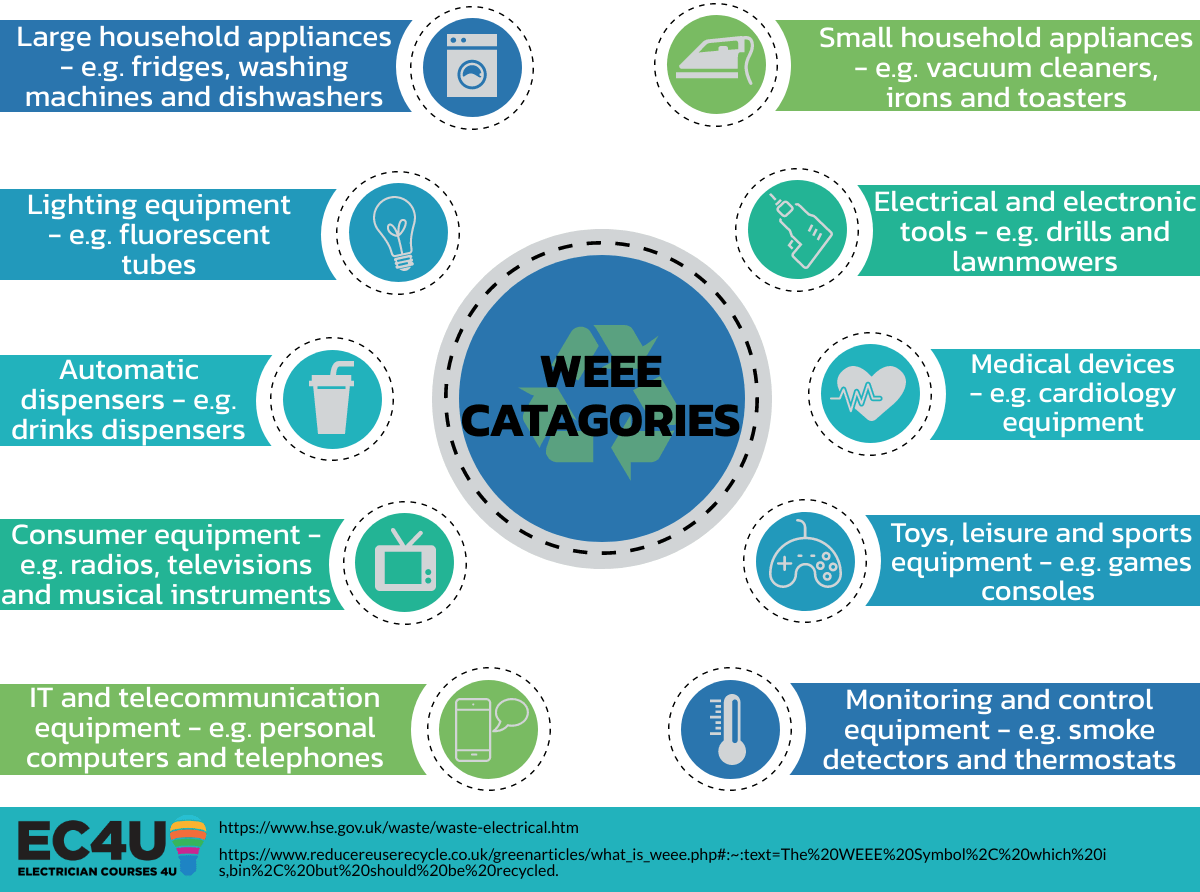 WEEE is the fastest growing waste stream in the UK and the WEEE regulations were introduced in 2013 to help reduce the amount of WEEE that ends up in landfill. If you have any electrical or electronic items that have a picture of a wheelie bin with a cross through it (WEEE symbol), then you cannot put this item into your bin and you must recycle this item appropriately.

There are lots of different ways that you can discard your unwanted electronics and we have been looking into some of the options.
How to get rid of your unwanted electrical items
Kerbside Collection
Most councils will now collect small unwanted electrical items alongside your normal household waste. Simply put your small WEEE items into a plastic bag and place next to your wheelie bin ready for collection. For more information on this, check your local council's website.
Your Local Recycling Centre
Your local recycling centre will have the facilities to recycle your waste electrical equipment safely and securely. Upon arrival at the centre you will see different waste bins for various different groups of waste. There will be a special bin for WEEE, however, there may be a different bin for smaller electrical items and special designated areas for larger items such as fridges and freezers. If you are not sure where your item belongs make sure you ask a member of staff who will direct you to the correct bin. Remember, some recycling centres now require you to book a timeslot to drop off your waste beforehand so check with your local council before heading to the centre. Also don't forget to take some evidence to prove that you live in that area, otherwise you may not be allowed in to discard your waste!
Retailer Collection
Many retailers offer the option to have your old appliances taken away once they have delivered your new one, however, this does normally come at a fee. Whenever you are purchasing a new electrical appliance or device always check the retailer's policy as they are obligated to offer a take-back system for your old appliances. In store services are free of charge, however, a fee may be applied if they collect an old item from your house. You will have 28 days from purchasing a new product to return an equivalent waste item for recycling.
Sell them
This is becoming a more popular option with the increased popularity of online market places such as E-Bay and Facebook Marketplace. There are also a host of other websites that will buy your items, refurbish them and sell them on such as CeX and Music Magpie. Just make sure to wipe any personal data and perform a factory reset before selling mobile phones, tablets or laptops!
Charity
There are plenty of charity shops who will happily accept donations of unwanted electrical items. Make sure you check their accepted items list before taking your donations along as different charities will accept different items so it is always better to check first.
Local Council Bulky Waste Collection
If you have larger items of electrical waste such as fridges and freezers that you cannot transport to the local recycling centre yourself, you may wish to consider your local council's bulky waste collection. Different councils will charge a different amount for example Birmingham City Council charge a set rate of £33.00 for up to 10 items whereas Brighton and Hove City Council charge a different fee per item, depending on the size of the item.
Back to blog