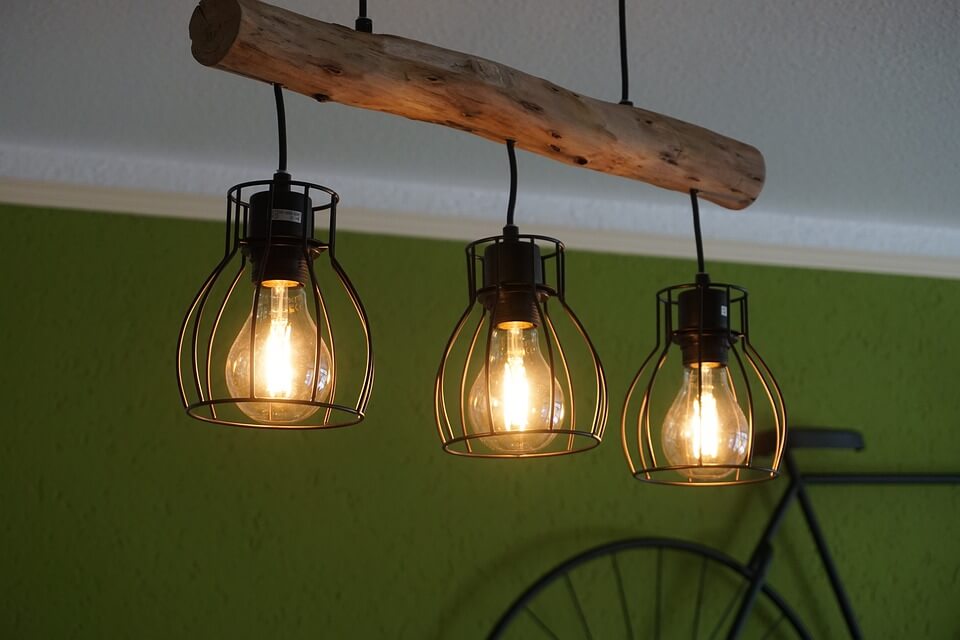 When offering your services as an electrical installer for your customer, you want to be able to offer that extra little bit of a service that separates you from your rivals. Often, some of the jobs you carry out will be fairly straightforward from a certain point of view.
If your potential customer is looking at something a little more complex, such as having rooms knocked through or a loft conversion, or maybe an extension, being able to help with the design of the part you will be installing can be a great tool.
One of the most challenging aspects to design is the lighting scheme. Placing sockets is relatively straightforward, for example where will you be sat, where will the equipment be located etc.
Lighting though is a different ball game. In comparison there are a whole host of things to think about when designing a lighting scheme for a room.

Different types of lighting
The first thing you need to understand is the different type of lighting that can be used around the home; they can be broken down into a few key categories:
Task Lighting
Accent Lighting
Ambient Lighting
Task lighting
As the name suggests this is lighting that aids in the carrying out of a task. Examples of this could be a reading lamps or the lights incorporated into cooker hoods.
Accent lighting
The intent of accent lighting is to provide a means of highlighting or drawing attention to a particular feature, such as fireplace or picture.
Ambient lighting
Think of this as the background lighting, generally this will be the light emitted by pendants, downlights, wall lights etc.

Lighting for different rooms
Different rooms will have different requirements for the most suitable lighting; a kitchen will have very different needs than a bedroom for instance. Different people will want to use their rooms in different ways from each other and this will also have a bearing on how lighting is installed.
Living Rooms
Probably the most challenging room to get right, the living room is one of the more flexible rooms in the house. Traditionally living rooms made use of one or two main sources of light, often pendants.
A trend that is becoming increasingly common with homeowners is the move away from direct lighting like this and towards subtler 'cosy' lighting, making use of multiple table and floor lamps, wall lamps and uplighters. There is still a space for more conventional lighting though, whether it's for performing a task such as cleaning, or the light fitting itself providing a point of interest in the room, either through use of decorative lampshades, or the type of lamp itself such as a chandelier or vintage looking oversized filament lamp.
When discussing this with your customer make sure you take into consideration the placement of any extra sockets that may be required to allow them to place floor and table lamps where they require.
Bedrooms
Similar to living rooms in many respects in that generally a warmer subtler light will be required, especially for reading prior to sleep, whereas a bright light will be most often used when performing tasks such as cleaning, or getting up in the morning.
The key thing to bedroom lighting is going to be the placement of the bed. Ideally either side of the bed, independently controlled lights should be installed. The easiest and most cost effective method is to use table lamps plugged into existing sockets.
A more difficult to install but more permanent and in some ways more flexible option, is to have wall mounted lamps either side of the head of the bed, with switches to control them both by the door to the bedroom and/or either side of the bed. This means that when you walk into the room you can turn the lights on, get in bed and then turn the lights off without having to get back up.
Bathrooms
Lighting in the bathroom in the main tends to be functional; this is one of the reasons why downlights work so well. Placed evenly around the room they ensure a lack of shadows allowing you to use mirrors without shadows interfering.
There is still room to play with lighting design however. Soft up lighting can help give a relaxing atmosphere whilst taking a bath, and to really push the boat out so to speak, custom baths with built in lighting are also available if somewhat expensive.
Dining Rooms
In the same way a living room needs to make use of various types of lighting, a dining room benefits in the same way. Bright lighting focused over the dining table with the rest of the room in relative darkness can add an intimate air to a meal.
There are lots of specifically designed over table lights available, making use of multiple pendants or lamps in one fitting. Equally though, being able to light the whole room has value, especially when it comes to larger family gatherings where you may be offering a buffet.
Gardens
Gardens open themselves up to a whole range of innovative lighting solutions, we've written about garden lighting in detail before so click the link for a detailed look at what is available.
Talk with your customer
With the lighting in any room, the key to getting it right is to talk to your customer about what they want and how they utilise their room.
If they are only considering a traditional lighting scheme, explain to them the different options that they have available and ask them to think about how they want to feel when using a room.
Do research, utilise sites like Pinterest to see what is currently popular in the world of design and show these suggestions to your customer.
It's equally likely your customer will have also seen a particular design or style that they like, so having some idea of what is currently trending is a good idea.
Back to blog