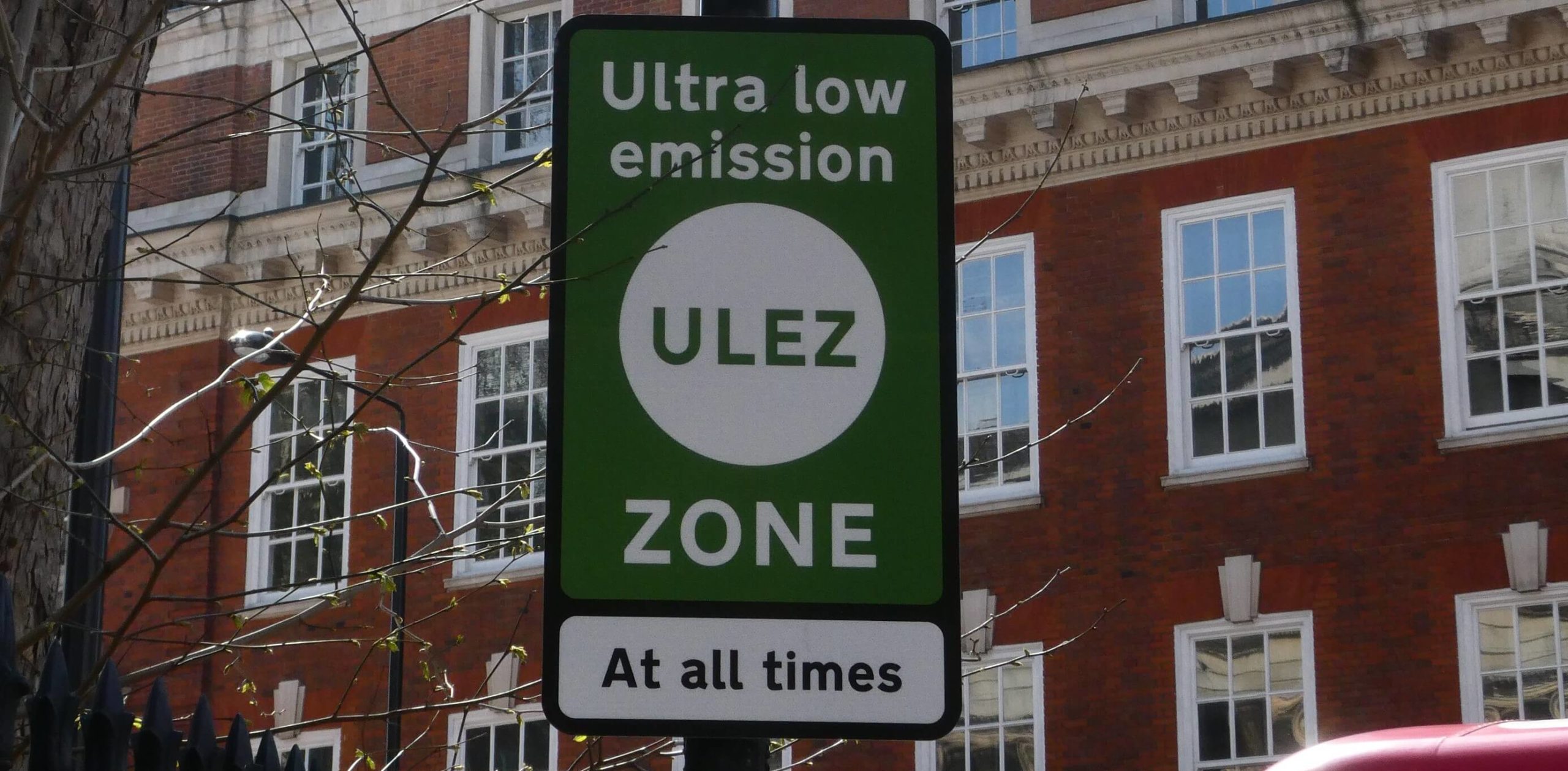 In this article, we're going to take a look at the new ULEZ rules, which are set to come into effect from August 29th 2023 in an attempt to reduce emissions and improve public health.
What is the current ULEZ?
The Ultra-Low Emission Zone (ULEZ) was originally put in place on April 8th 2019 in an attempt to improve air quality and public health. The zone currently extends from Central London to the North Circular Road.
Its introduction led to a significant reduction in the number of non-compliant vehicles entering the zone, with almost 10,000 fewer in April 2019 compared to the previous month.
What are the new ULEZ rules?
It was announced earlier this year that the ULEZ is expanding across all London boroughs from August 29th. Non-compliant vehicles will be charged £12.50 per day to drive within the ULEZ. This includes diesel vans registered before September 2016 and petrol vans registered before January 2006.
You can use TFL's vehicle checker to see whether your vehicle meets the emissions and safety standards to drive in London.
Do the new ULEZ rules replace any existing charges?
The ULEZ rules are in addition to the existing Low Emission Zone (LEZ) charge, which has been in place since 2008. This zone covers most of Greater London and operates 24 hours a day, every day of the year, and costs between £100 and £300 per day for non-compliant vehicles, including vans, specialist diesel vehicles, HGVs and lorries.
Both the LEZ and ULEZ charges are in addition to the £15 Congestion Charge, which covers central London and applies to all vehicles. The Congestion Charge is in effect from 7:00-18:00 on weekdays and 12:00-18:00 Sat-Sun on weekends and bank holidays.
How will the new rules affect tradespeople?
While TFL estimates that 9 out of 10 cars driving in London already meet the compliance requirements, the very nature of their work means that many tradespeople have no choice to use non-compliant vehicles, many of which are already required to pay the LEZ charge. Transport is one of the biggest operating costs for tradespeople, and an increase in these costs is difficult to pass on to consumers, particularly in the current cost of living crisis.
John Newcomb, CEO of the Builders Merchants Federation (BMF), says that the expanded zone will impact a "significant proportion" of SMEs operating within the M25, whose livelihoods rely on non-compliant vehicles.
In April 2023, the BMF wrote a letter to Sadiq Khan, the Mayor of London, calling for the expansion of the ULEZ to be reconsidered. While many are fully on board with the efforts to drive down emissions, BMF members are concerned about the lack of time given for them to prepare for the change.
How are tradespeople adapting to the changes?
In some instances, tradespeople may be able to swap their existing vehicle for one that is ULEZ compliant. To help with the costs associated with this, the Government is operating a scrappage scheme, giving Londoners meeting certain criteria a payment up to £2,000 to scrap a non-compliant vehicle.
Under this scheme, London-based sole traders and businesses with up to 10 employees are eligible to receive a payment of up to £5,000 to scrap or retrofit a van, or up to £7,500 to scrap a van and replace it with a fully electric vehicle.
While some tradespeople may be able to adapt to use greener transport, this won't be possible for everyone. These businesses may have to increase their prices to cover the additional costs, else Greater London may become a no-go area for many.
For more information about the ULEZ expansion, take a look at TFL's detailed guide.
Back to blog