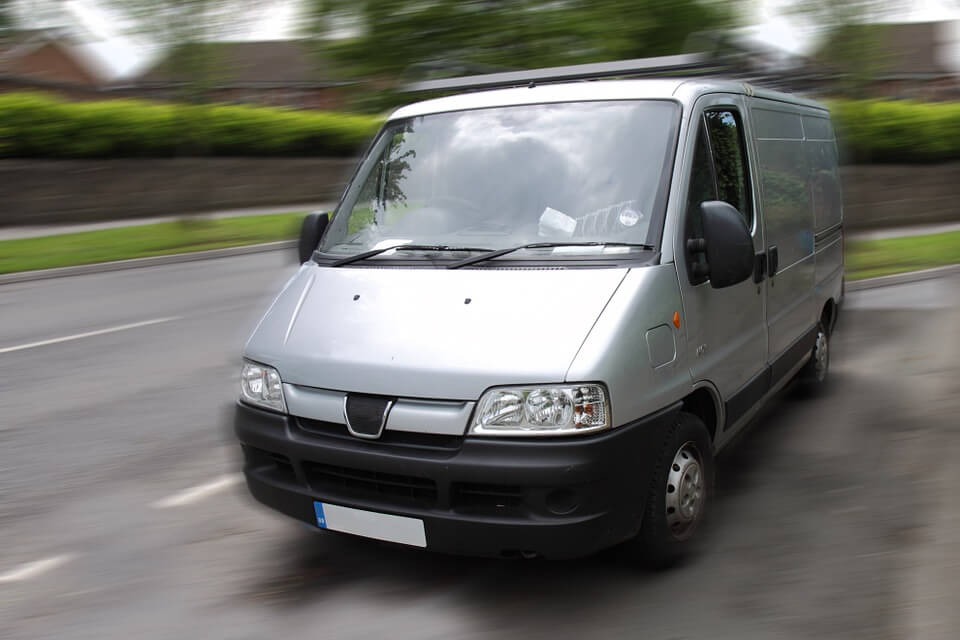 Choosing a new van for your business can seem overwhelming with the amount of options that are out there. We are going to take a look at the pros and cons of the different types available and a couple of examples of each.
Before looking at what types of vans are available, we're going to briefly discuss the definition of what a van actually is. Unfortunately, it is a little bit of a grey area. HMRC, the DVLA and the ABI all have slightly different classifications as to what can be classed as a van, for tax, licensing and Insurance purposes respectively.
Fortunately, the vehicle manufactures themselves categorise the vehicle at point of sale so you can gain clarification at this point. It will also state on the vehicles V5 what the vehicle is.
Types of vans
There is a massive variety in the types of van available from car derived vans to refrigeration vans but we are only going to take a look at the ones which will be useful for you.
Car derived vans
The clue is in the name with this type of van, its car which has been converted into a van essentially. They have a maximum loading weight that shouldn't exceed 2 tonnes. Car derived vans are great if you work primarily in an urban area. Their smaller size makes parking and navigating narrow streets easier, and generally they are cheaper to run and purchase than a larger van.
There used to be two main rivals when it came to the car derived vans: the Ford Fiesta Van and the Vauxhall Corsa van. Due to a number of factors, both manufacturers stopped selling the respective models. Ford, however, have done a recent u-turn and re-released the fiesta van, meaning they are now the only option if you are buying a new car van.
Ford are also offering the Transit Courier, a van smaller than their existing city van, the Transit Connect, based on the Fiesta platform but with more van like styling and practicality.
City van
City vans are similar in size to a car sized van but with a more practical body type. Just like car derived vans, city vans can make a great choice for those that are working in a heavily built up area, whilst offering a little more flexibility in what they can carry.
When it comes to choosing a new city van, it's important to understand that a lot of the manufactures now platform share. What this means is that the vans are essentially the same. In some cases the van may be exactly the same and essentially a badge engineering exercise has taken place, in others the vans may share the same chassis but have manufacturer specific engines in them etc.
Ford offers their Transit Connect, which quite often comes out at the top of best van lists. VW offer their Caddy which nearly always comes out on the top of owner satisfaction surveys. Away from these two popular models, alternatives consist of the Fiat Fiorino and the Citroen Nemo, which are slightly smaller or the Vauxhall Combo, the Citroen Berlingo, or the Peugeot Partner.
Panel van
The most popular type of van in the UK is panel van. This is the type of vehicle most people think of when someone says the word van. Available in  arrange of different sizes, from SWB low top vans that have a similar footprint to a saloon to LWB high top vans that can rival a box van in carrying capacity.
The Transit van is iconic of panel vans in the UK as a whole, and with good reason. Having been the UKs no 1 selling van since its launch in the in 1965, it has gone from strength to strength with hundreds of varieties available.
It has been the humble panel van variant though that has kept it at the top of the charts. New Transits have become increasingly car like, both in their cab and in their driving.
In 2nd place is the VW Transporter. Commanding a premium over the cheaper Transit, Transporters, like their smaller Caddy relative consistently come out at the top of any owner satisfaction survey.
Alternatives are not to be sniffed at either, platform sharing is again common throughout the sector, with the latest Citroen Dispatch, Peugeot Expert and Vauxhall Vivaro all sharing the same underpinnings, whilst the Renault Traffic and Nissan NV300 share theirs.
Other types of vans to consider
Whilst diesel is still the fuel of choice for the overriding majority of vans, electric vans are slowly starting to make inroads.
If you work in a built up area and long distances aren't part of your daily route, consider an electric van, you'll benefit from lower fuel bills and VED whilst still maintaining the practically of a conventional van.
4×4 vans, whilst a small segment of the overall van market, have their place for those that want to keep moving whatever the weather. Whilst not as off road capable as dedicated 4x4s, such as a pick up, if you work somewhere particularly prone to icy roads or snow they may be a sensible choice.
Do you have a family? Consider a crew cab, whilst the seats are up you are going to lose usable space obviously, but the added flexibility they can give you whether it's for transporting family or co-workers can be a desirable addition.
Back to blog