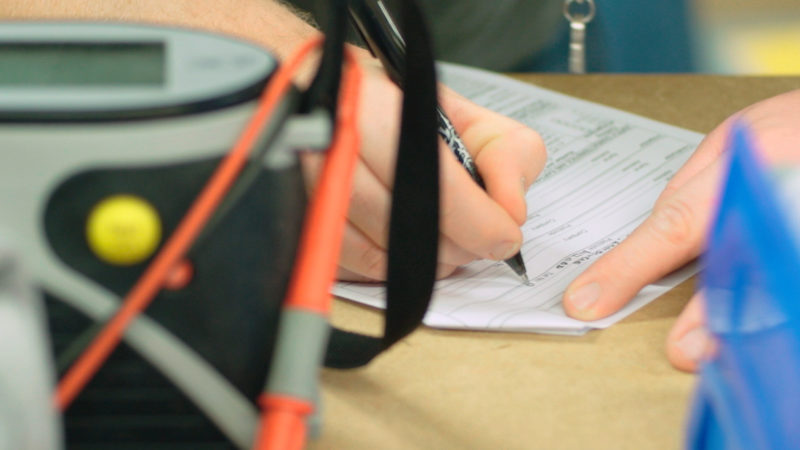 The Ministry of Housing, Communities and Local Government have launched a consultation on the eight recommendations set out by The Private Rented Sector Electrical Safety Working Group, to improve electrical safety in privately rented properties.
Lack of regulations and requirements for electrical safety within the Private Rental Sector (PRS) is the reason behind these recommendations, as well as the 17% rise in the number of electrical fires, which is expected to happen by 2025.
They are seeking views and opinions in this open consultation until the 16th April, in attempt to gather further evidence before the Government respond. The consultation and recommendations only apply to England.

Current state of electrical safety in the private rental sector
More than 4.7 million households make up the private rental sector, that's 20% of all households. The sector has seen an incredible rise over the last decade, doubling in size.
However, currently there aren't that many regulations in place for electrical safety in PRS, compared to Scotland who made it law in December 2016 for all private landlords to have a electrical inspection conditional report (EICR) carried out on their rental properties every 5 years.
Under the Renting Homes (Wales) Act 2016, the Welsh government will be next to follow Scotland and require the same periodic report to be carried out on PRS properties every 5 years.
Currently, there are just four regulations that are in place to protect tenants in England from any potential electrical hazards in the home.
These include:
The Landlord and Tenant Act 1985, which requires all landlords to keep the supply of electricity into the property in good working condition
Five yearly electrical inspections for HMOs (Houses in Multiple Occupation)
The Housing Act 2004 allows local authorities to step in when an electrical hazard is present
All new or rewired circuits must have RCD (residual current device) protection installed in order to comply with the BS7671 Wiring Regulations.
Alongside these regulations, there are also best practice guidelines, which include the recommendation of five yearly electrical inspections and any required work be carried out in compliance to BS 7671 standard; visual checks be carried out before the start of each tenancy; and PAT testing on any landlord supplied appliances. But private landlords are under no legal obligation to carry these best practices out.
What the consultation means for the private rental sector
With the risk of electrical shock and house fires greater in privately rented properties than in social housing, the suggested new regulations should be welcomed by both tenants and landlords.
Not only will the recommendations for electrical safety help ensure the safety of tenants, but they will also be a great benefit to the landlord, as it will protect their property in the long term, with regular periodic inspections picking up on any faults that could easily turn deadly if not found early.

Recommendations for improved electrical safety
The eight recommendations made by The Working Group, which are open to opinions and comments are as follows:
Mandatory electrical periodic inspections to be carried out by a registered electrician every 5 years (set out in secondary legislation).
After a periodic inspection is completed, the EICR report is to be issued to the landlord, which a copy should then be given to each tenant at the start of their tenancy. This report will confirm the inspection has been carried out, the date of inspection and also any remedial work required has been corrected.
Landlords encouraged to carry out visual checks on the electrical installation before the start of any new tenancy, under good practice.
Any appliances supplied by the landlord should have visual inspections and also be PAT tested before the start of any new tenancy, to ensure they are safe to use, under good practice.
Landlords to be encouraged to install RCDs (residual current devices) under good practice.
A new competent person scheme register should be set up specifically for any electricians wishing to undertake work in the privately rented sector, branded under one kite mark. This would allow landlords to find a competent and qualified electrician for privately rented properties.
Ministry of Housing, Communities and Local Government to be asked to set up an Electrotechnical Assessment Specification (EAS) management committee, who will then decide how to recognise 'competent PRS testers' that are allowed to carry out periodic electrical inspections.
All required legislation to be phased in gradually; applied to all new private tenancies first, followed by all private tenancies later, and then any private properties with existing EICR's would not require to update until five years from the date tested.

How will the new safety measures be enforced?
As good as the recommendations are to have in place for landlords and tenants, they are only viable if they are enforced.
The government have acknowledged, within the consultation, that the penalty for failing to comply would have to be a great amount in order to act as a deterrent for landlords and ward off any rogue landlords, which is why they have suggested a financial penalty of up to £30,000.
This penalty would then be in line with the new Fitness for Human Habitation and Liability for Housing Standards Bill, which allows tenants to take legal action against their landlords for supplying unsafe and substandard accommodation (including electrical safety) and fine them up to £30,000.
To read The Working Group's full report, please click here.
If you're a tenant or landlord, take a look at our Guide to Electrical Safety for Tenants and Landlords to find out where your responsibilities lie.
Back to blog