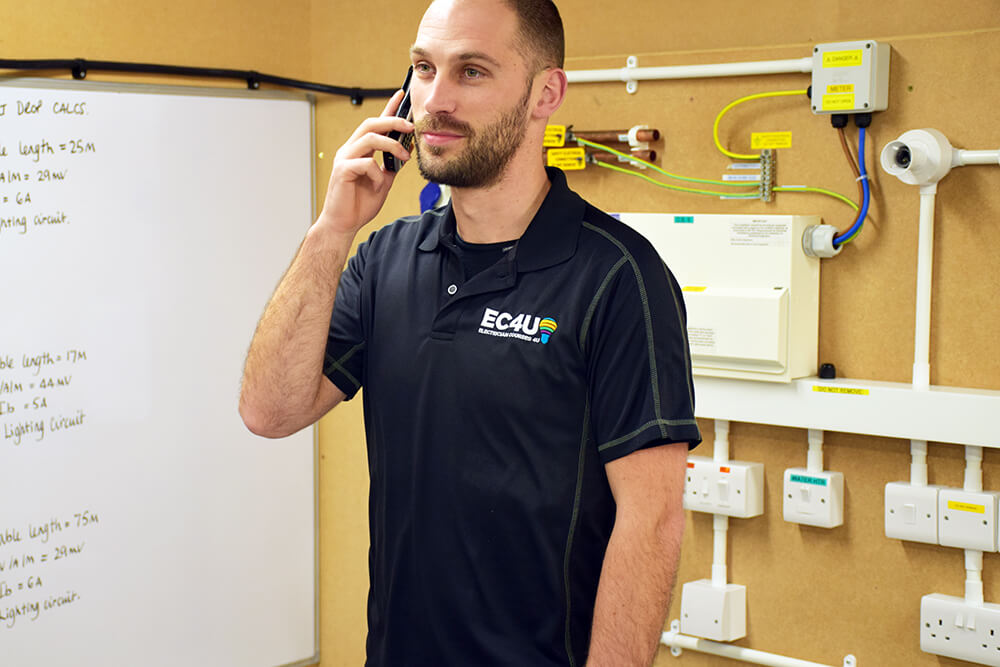 Here at Electrician Courses 4U, our support doesn't stop when you leave our training centre. We understand that there might be a few unfamiliar scenarios or problematic cases you may come across on site, which is why we have upgraded our support service.
For smaller, general queries we have a private forum for our previous customers. Here you can ask 200+ other electricians, who have also done their training at EC4U, for their opinions and get some advice.
For more specialist questions, we offer a technical helpline and it is available to every one of our customers.

We have offered technical support to many of our customers over the years, but this year, we upgraded the service with a new dedicated number, which gets you direct access to our experienced trainers.
No other training centre offers a service quite like this, supporting you not just during your training, but after your training and during your new career too. We make sure you aren't left alone afterwards.

Every EC4U customer will get the number to our technical support line when completing their training with us and have access to this unique service that is guaranteed to lend a helping hand on site.
If our trainers are unavailable at the time of your call, there is also an option to leave a message and the trainers will return your message as soon as possible.

Should you come across anything that you aren't quite sure of, a major problem or something that you just want to double check with one of our trainers, simply give them a call on the technical helpline and they will help you out.
Want to find out about all the ways EC4U help prepare you for life after learning? Then read on!
Back to blog