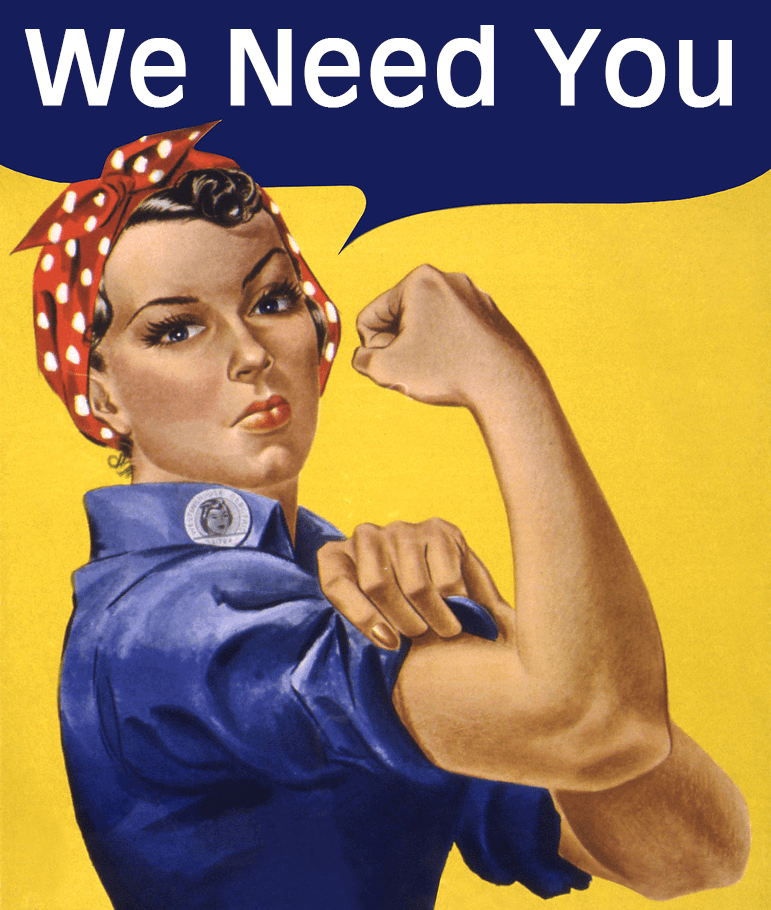 Opportunities for women in skilled trades are on the rise, with almost 6% currently reaping the benefits and breaking through the glass ceiling of the male dominated industry.
With many women training for positions that do not currently exist, there is a real gap in the market to excel where jobs are available in abundance, such as electrical, plumbing, carpentry, etc.
It is campaigns like the NICEIC's 'Jobs for the Girls' that aims to break down barriers for women in the workplace and encourage women to step into the trade industry and make a successful career for themselves.
Currently 1% of electricians are female, which shows the potential in the industry, especially as 41% said they would feel safer in the home with a female electrician. In a recent survey, three quarters of women said they wish they had learned a skilled trade, as it would offer them greater flexibility in their working life. There is also a real interest from the younger generation to start in trades, especially with university fees increasing.
Try a Trade
The current economic climate has left a lot of young people unsure about their careers and future, leading them to explore other routes to success.
63% of 16-24 year old women polled said they would be more interested in learning a skilled trade rather than a profession because a skill stays with them for life. The longevity of a skilled trade is one of the most appealing aspects for everyone, due to the lucrative business and endless opportunities for all skills.
'Try a Trade' days in schools have been utilised in various countries such as Australia and Canada, and considered a success in appealing to the younger generation and opening their eyes to the world of trades.
It would be a step in the right direction for the UK to pilot this method as a means of encouraging young adults to enter trades and teaching them about the various trades available. Try a Trade days also help break the gender stereotype that trades are male dominated and should only ever be a desired route for men.
Interest in apprenticeships is increasing too, as more students are thinking about their future and making an investment, becoming self-employed and self-reliant.
Female Entrepreneurs
Trades have the long association of being male dominated, geared towards men and controlled by men. However, times are changing and female workers are being demanded in trades, with 54% of the public claiming they would feel more comfortable if faced with a female tradesperson.
There is a major trend on the rise, with already more women than ever turning to DIY to improve their homes, rather than hiring someone to do it for them, often inspirations coming from TV programs on renovation, interior design, etc.
Women are taking matters into their own hands and training to do the job themselves, due to mounting frustration over the difficulty of finding reliable, competent and skilled tradespeople with good customer service. It is one of the reasons why employers are actively seeking to hire more female tradespeople, as survey highlight how the public believe women show more attention to detail (66%) than men.
Redundancy for anyone is difficult, but it also opens the doors to having the time to try something new and start a new career path. It is in this time that many people turn to the trade industry because of the security of knowing there is work available constantly. Many start taking training courses, honing their skill and start up their own business.
Future of Women in Trade
Women are constantly climbing the management and business ladders in corporations, becoming CEOs and directors, ultimately breaking the stigma that it is a male dominated profession. Will the trades sector be next? It's important to help break down the cultural stereotypes that trades are for men only. It shouldn't be about gender, but about being a skilled and competent tradesperson.

Please feel free to share our 'Women in Skilled Trades' infographic on your website, by simply copying and pasting the embed code below:
If you enjoyed reading about the demand for more women in skilled trades, then read on to find out how female electricians are being undermined!
Back to blog