Not everyone that comes to train with us in our electrical training centre is seeking a complete career change, for some it is simply an additional skill to utilise.
Simon is currently an airline pilot, and plans to start an electrical business venture to fill his spare time when he's not flying high in the sky.
"I chose to train as an electrician because of a few reasons, one being all of my family are in various trades and I've grown up with it, the other being that I've got a few large projects on my house which I wanted to do myself. I priced a few electricians and it came out the same price as the course."
With a flexible roster for work, Simon is able to juggle two careers, "this will give me the chance to work when I'm told to work, but also in my time off, do electrics part time".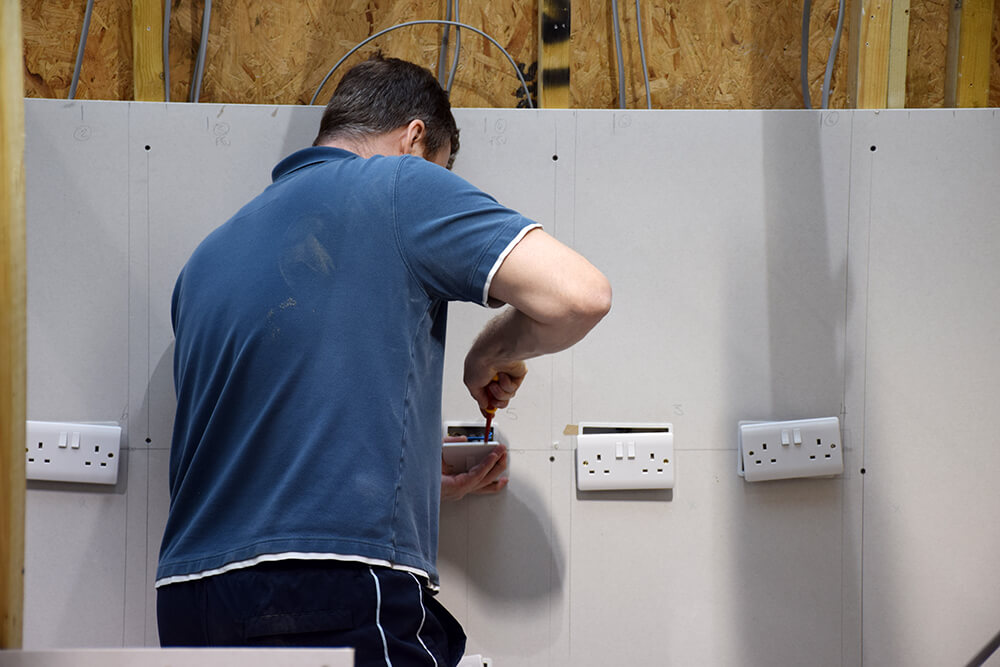 Simon recently completed his Domestic Electrician Package with us. "Week one was pretty good, because in Keystage you really get your hands dirty from the start. The trainers are really good and they've got a good sense of humour too!"
Included in the Package, is our week long Experience Course, which is an entirely practical week in realistic mock flats. Simon opted to split the course between weeks 3 and 4, with a 5 week break between them.
"I've not come straight out of the classroom and if you don't use it, you lose it! So it's been nice to refresh it and put it into real scenarios and it is a bit more realistic than working on MDF boards."
"I would definitely recommend EC4U for anyone looking for electrician course! You get taught things that are outside of what you need to know, it's all relevant and the Experience Week was great to practice on realistic bits!"
EC4U would like to wish Simon all the best in the future!
Interested in reading more from our previous customers? Take a look at all of our case studies!
Back to blog