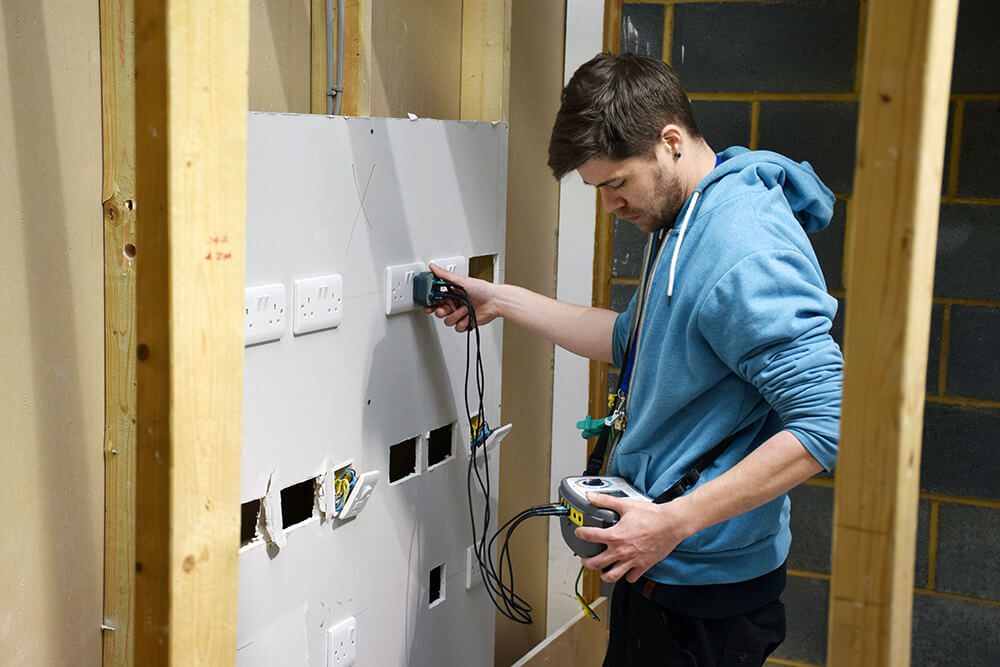 Our customers come to us from all kinds of careers and skill levels, but some are bit closer to home. Wanting to get qualified and start his own business, Lewis had already been working alongside an electrician for two years when he decided to take the leap and start his own electrical business.
"I've done 10 years customer service, ran restaurants and worked in account management and IT, worked for an electrician and I was getting frustrated not being able to take responsibility for the problems that were happening," he stressed.
Becoming an electrician and getting qualified for Lewis was all about job satisfaction. "I felt like I was out of control in all my previous jobs and I wanted to be doing something where I was completely responsible. If I make a mistake, then I can take ownership of that and I can learn from it. If I do a good job, I know that I did a good job and it's not riding off the back of other people."
Full of knowledge and experience, Lewis still opted to take on the Domestic Electrician Package to ensure he was getting the most out of his training here at EC4U.
"I called up a few training centres, but EC4U was the only one I came and saw, that was because speaking with Nigel got me interested, because he was the most motivated and engaging person. I didn't know he was the director when I spoke to him, but he got me interested enough to actually drive 2 hours to visit EC4U." Lewis explains, "I was only in the training centre for a 30 minute visit, but I was sold on it and motivated to do it."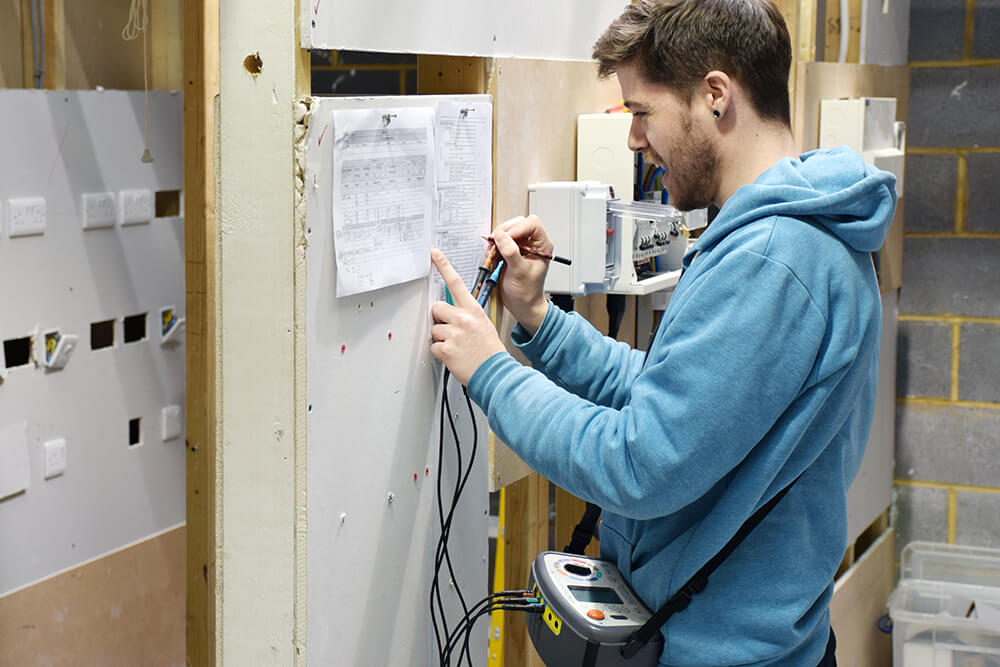 Our Domestic Electrician Package really is the full package and ensures you leave our centre a more confident and knowledgeable installer.
"I came in on the first day thinking I was thinking I was ahead of the game, but I've actually still learnt so much more that it's almost humbled me. I didn't know half of what I did now." Lewis said.
"In the Package, you've got the first Keystage week and because I've done two years work with an electrician I kind of knew a bit more than some of the others did, but I've learnt so much just in that week that it all started to make sense, stuff I did know already but for the wrong reasons, things I knew how you should do it, but not why you should do it or what it means. That really engaged me, because all of a sudden the knowledge that I had started coming to life in a different way and started making sense."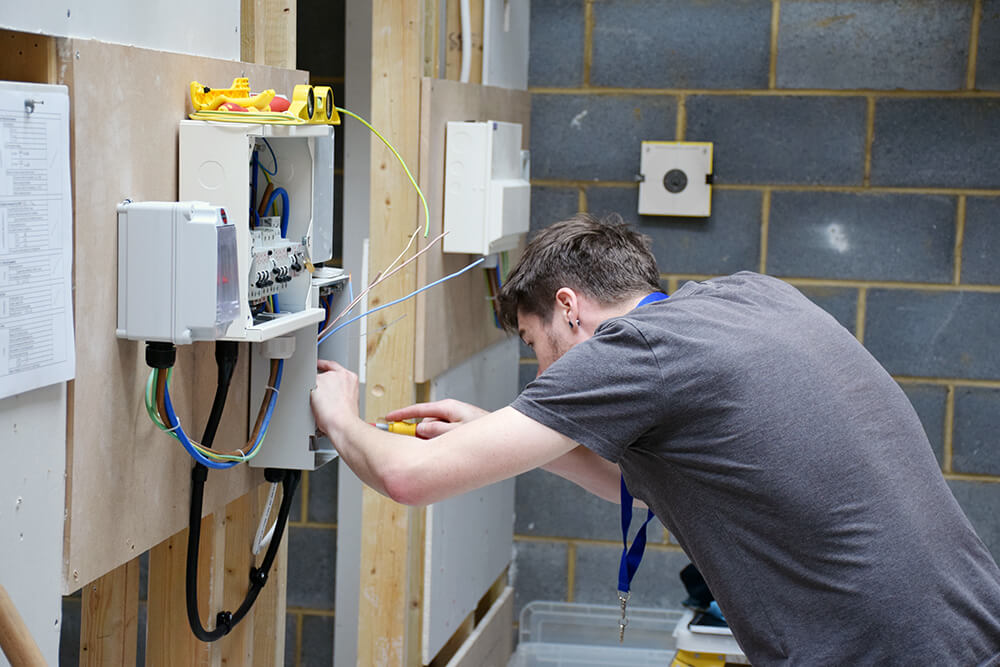 Within the Package, there is a mix of both theory and practical work so you are able to put everything you have learnt into realistic situations.
"I've run ring mains and radials so many times before, but when I was running them in the Experience Week, I was thinking about the regulations we've learnt and putting them into practice. So even though I'm doing things I've done a dozen times before, it's all new to me again."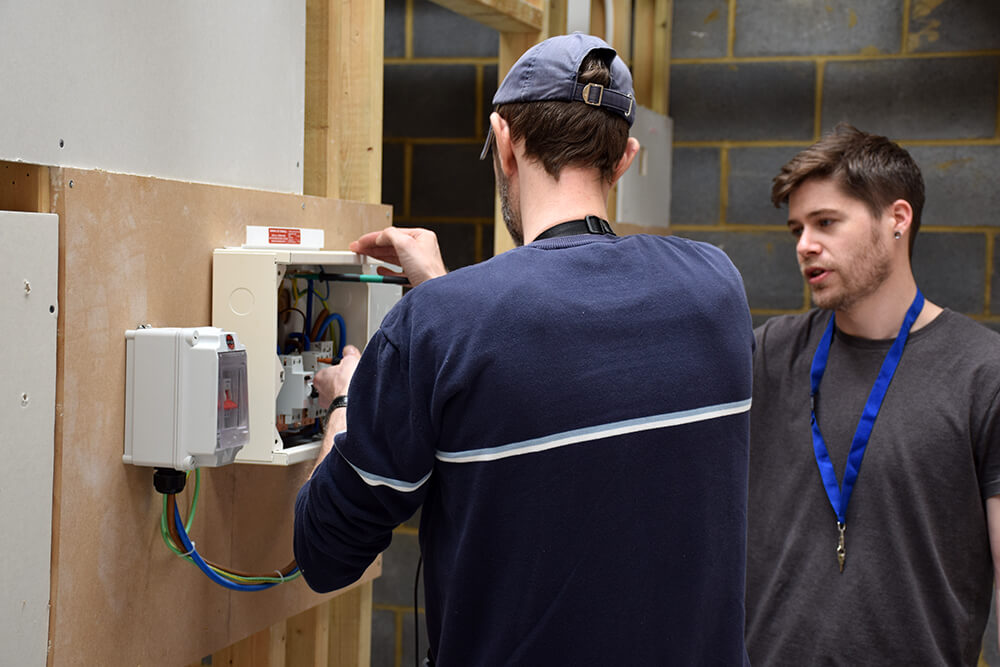 "The trainers were really engaging and there's a good balance between all of them. You don't feel like you're being left behind, you feel like you're invited to question it and debate it. If you can't get your head around something, they encourage you to pick it apart. They're really top notch."
"They've got a nice variety of teaching styles, keeping it serious with a bit of a laugh too. You know when he's saying 'this is how you do it, because if you don't, you're putting your life and other peoples life at risk' and they really put that home to you so you take the gravity of the situation, that you're not just playing with electrics here, it's something a bit more than that."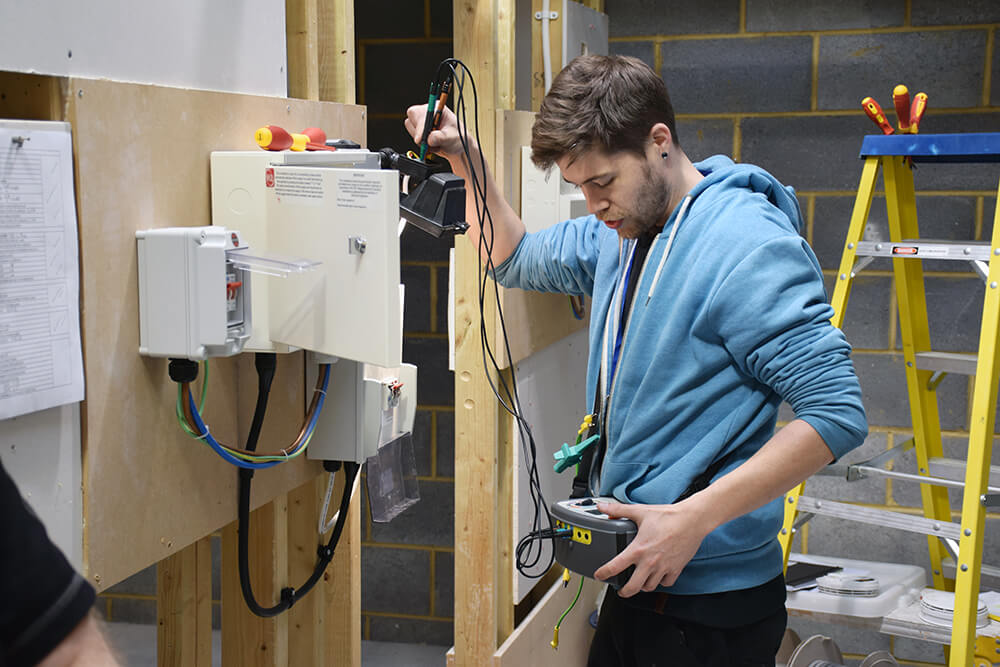 Having been a sole trader for the past two years, Lewis has set now himself up as a Limited Company and is ready to take on new customers and new responsibilities.
"I would 100% recommend EC4U, just simply because I feel like I've taken on so much. It just spot on, the groups are really good size, really good training, really engaging and I feel like I've taken a lot away from the course."
EC4U would like to wish Lewis all the best for the future!
Why not take a read through our other case studies?
Back to blog