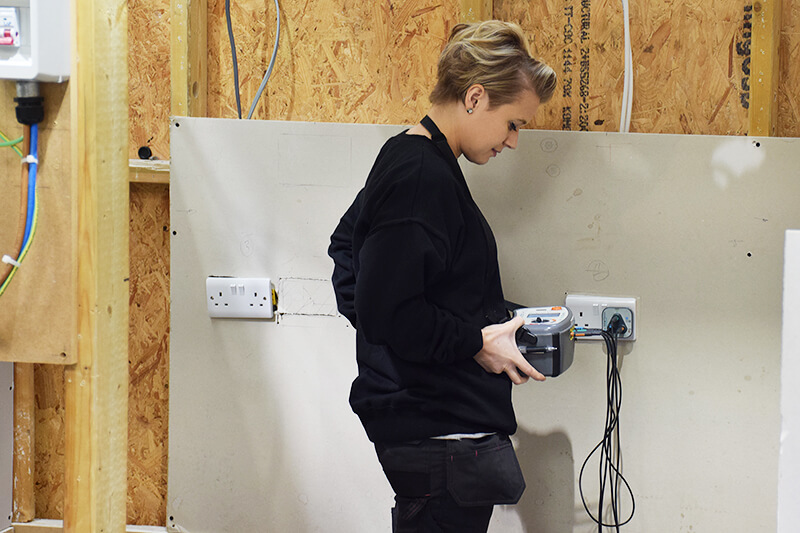 Our electrical courses attract a variety of people, from many different backgrounds and with varied skill levels. One course that aims to give our customers a greater practical skillset, is our Domestic Electrician Package, which includes a week long, hands-on Experience Course.
Erin recently trained with us while working as cabin crew, switching out life in the sky, for a month of learning a new skill that she could apply in her personal life.
"I wanted to learn a new skill. I bought my first property last year and I used it as a project to make some money on" she told us during the Experience Course. "I hired tradesmen to do things. I wanted to learn how to do it myself really, so if I want to do another project, I will be able to do it myself."
Learning a skilled trade is evergreen, it will stay with you for life and it is the reason that many choose to learn a new skill.
When it came to choosing her training provider, Erin prioritised location but also compared various companies. "I live close by, but I am local to the Gatwick area as well and I saw there was a similar option available there, but your [EC4U] website was so much more user friendly. I understood what I was getting for my money, what qualifications I would get and obviously I spoke to you on the phone quite a few times."
Here at EC4U, we put an emphasis on practical learning, by ensuring you gain as much hands on experience as possible. Part of what makes the Domestic Electrician Package so unique, is the Experience Course.
It is a chance for you to apply all of the lessons you have learnt over the previous weeks and put them into practice in realistic scenarios, including as wiring up a flat from scratch and completing a full consumer unit change.
"I'm quite a visual learner and I used to be a trainer myself, so I like a lot of visual aids" Erin says. Her favourite part of the course though? "Probably just getting stuck in really and doing the practical, because for me it's a completely new world; I've never done any of it before."
"The trainers have been very patient, because my skills were very limited, so they've been really nice and helped me."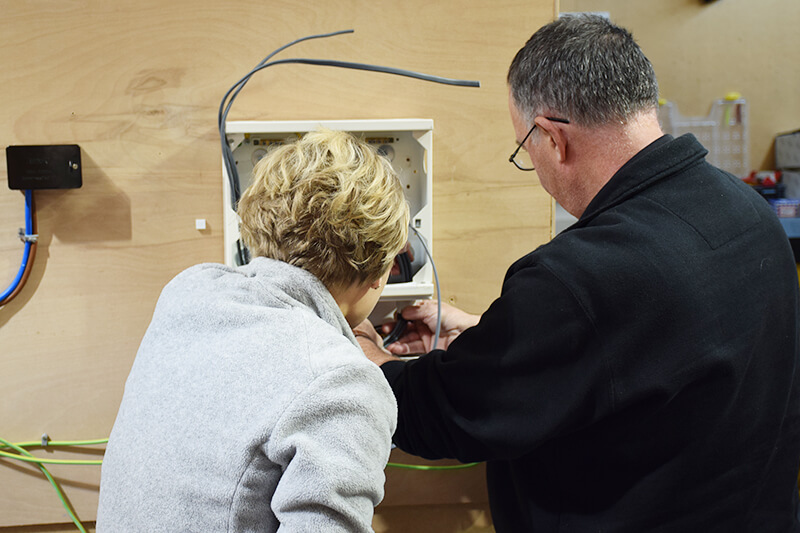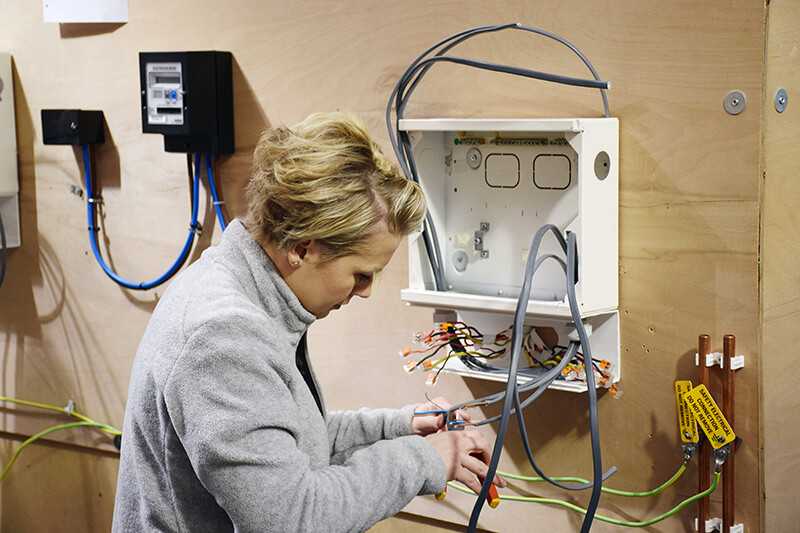 Erin is looking forward to gaining some further practical experience from both another electrician and around her own property. "I've got a few little jobs to do around my house, and friends and family. I know there are some female electricians in my local area that I was going to contact, even to just shadow and get some more experience."
Would she recommend the Domestic Electrician Package to others? "Yes, I would recommend the course, I've really enjoyed it."
EC4U would like to wish Erin all the best in her future with her new skilled trade.
Back to blog