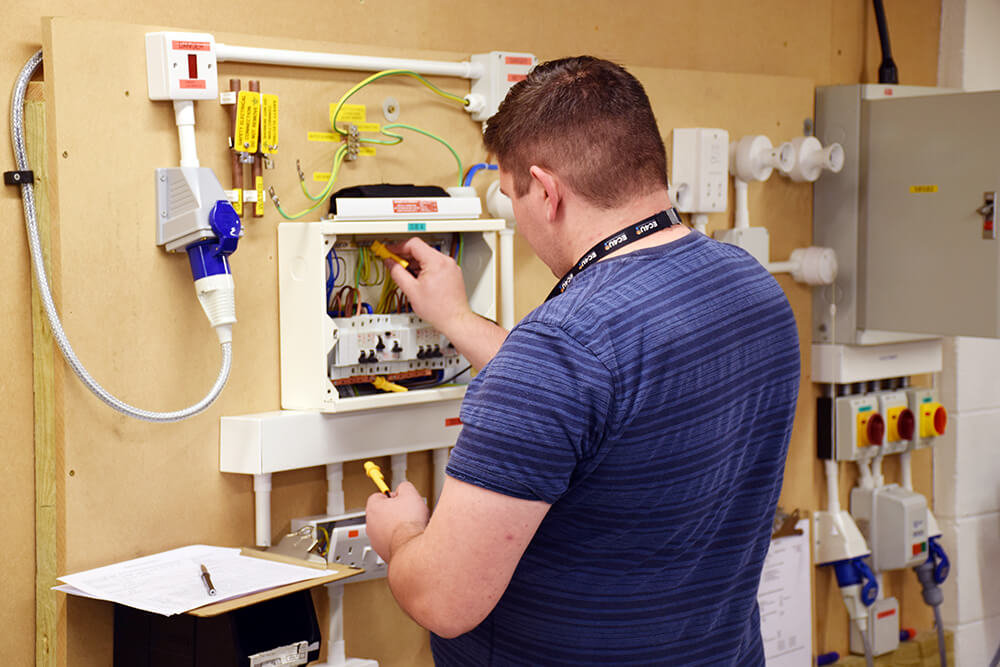 Dan recently completed a series of our courses, starting with Part P, 18th Edition, Level 2 Inspection and Testing, before finishing with the EAL Level 3 Package. "I own a company and we currently outsource a lot of the electrical work" Dan says. "I already had a good knowledge of electrics before coming onto the course, so the idea is to take it on myself and do it all in house, and ultimately be more competitive."
The transition from Level 2 to Level 3 training was good for Dan, "in fact I think doing my Level 2 the week before has helped me out because all of the testing is still fresh in my mind, whereas for me, I think if I had left it longer, then it wouldn't have been so fresh."
Our EAL Level 3 Inspect, Test and Periodic Package allows those who are experienced to excel their career into three phase testing and carry out periodic inspections competently.
Since the start, the Level 3 Package had always been a goal for Dan. "A lot of what we do already centres abound periodic inspections in schools, and also lighting systems for theatres, which is why my main goal was to gain the Level 3 qualification."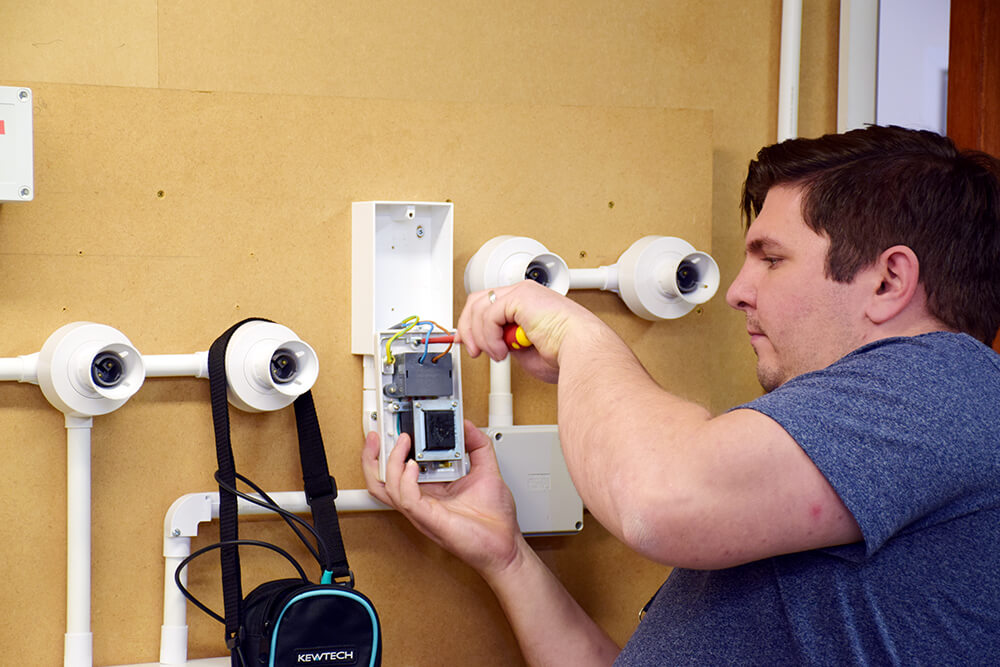 When deciding on a training centre to complete your qualifications at, we always recommend doing your research beforehand. "I did look at another centre but they were ridiculously expensive and it was a longer course, and the time I would have had to take away from running the business to do that course, it was a non starter."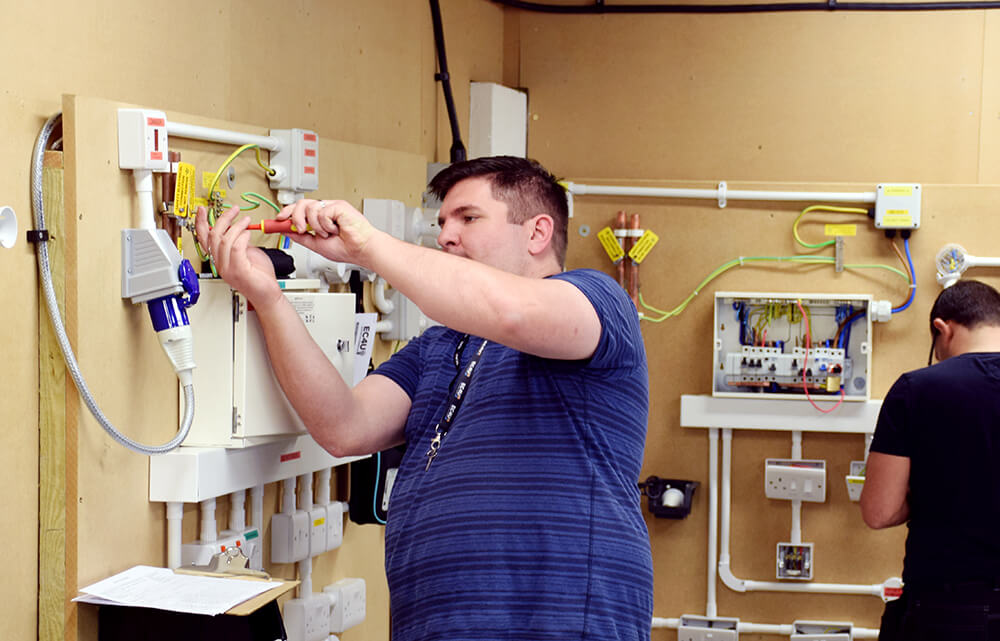 "EC4U were close to me and it's unbelievable how much I've learnt from these courses in such a short space of time, whereas I think I would be bored on a longer course" Dan says. "The trainers have been great and have got tons of knowledge. They're really clear about the way they describe things, and if you're unsure you can ask again and they're absolutely fine explaining it as many times – they won't get fed up with you asking."
Our trainers don't train you to pass a course, they teach you beyond that. We aim to equip our customers with the skills they need to make their business a success and give them the practical know-how to tackle a range of different scenarios.
Dan went on to say, "it's not easy, they're tough courses, but the teaching methods have been quite good. We've been taught stuff that isn't in the test, but it's still really useful to know when we're actually going out and doing it."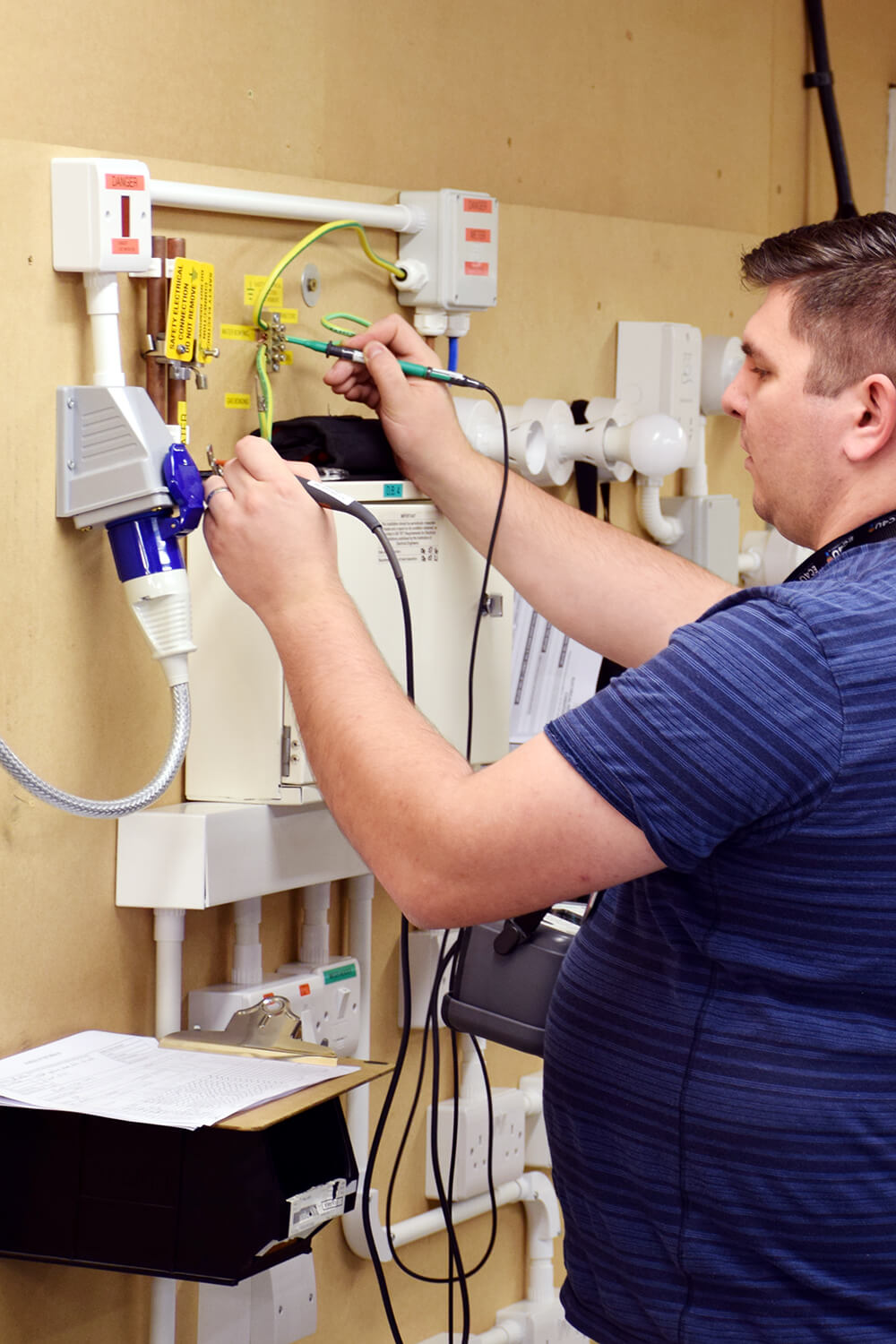 When it came to picking his favourite part of his training, Dan favoured practical skills the most. "I prefer the hands on stuff. I enjoyed practicing the testing and doing different things to get it drilled in. The facilities are great too and isn't short of different scenarios and set ups. The 18th Edition was difficult, but I got a good score so I did something right!"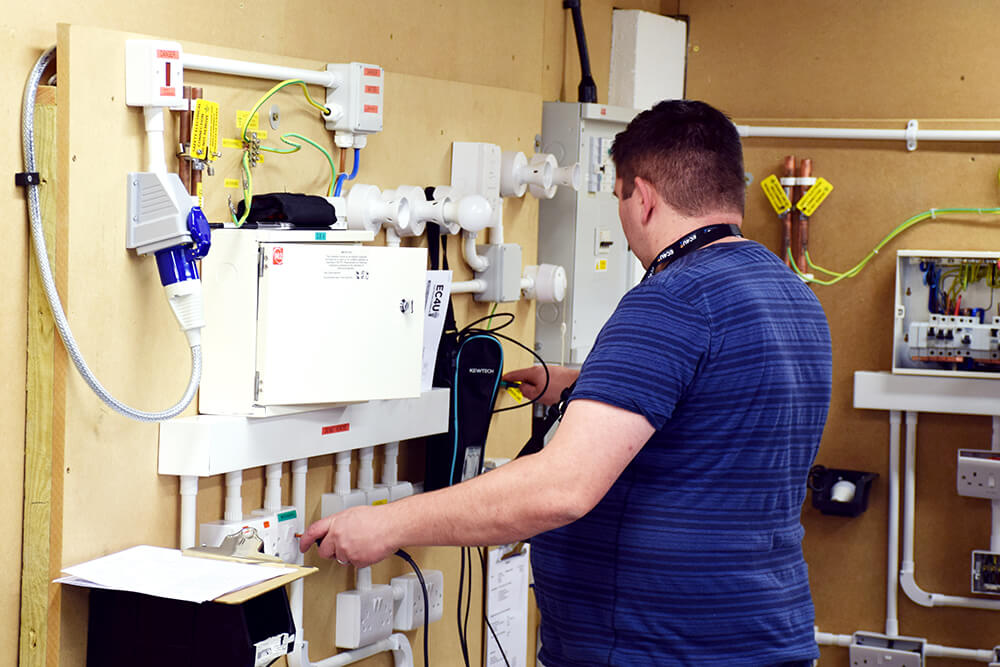 Dan successfully passed all of his courses with us and will now have no need to outsource his electrical work to another contractor.
Speaking about his experience with EC4U, Dan said "I've been tired, but I think it's because it's a lot of information, but the courses have been really good and I can't fault it. It's also been really enjoyable – been a bit of a laugh and hasn't been too serious, but serious when it's had to be! I would 100% recommend EC4U."
EC4U would like to wish Dan all the best in the future!
Interested in progressing your electrical career? Take a look at our Level 3 Inspect, Test & Periodic Package!
Back to blog