Many of those taking electrical courses here at EC4U are after a career change. Craig recently completed our Domestic Electrician Package, coming to us from working in security and factory roles, "I just thought, right let's do something I want to do, something I really enjoy."
With a practical background, Craig has always wanted to be an electrician, but never had the opportunity to undertake an apprenticeship. "I did an apprenticeship for a tool making company instead, helped fix PCs, laptops, wiring cars and speakers, but never got the chance to move on and become an electrician and I thought this was my chance!"
"I chose EC4U because one of my friends was on the course a few months before me and he said it was absolutely blinding, he had a good group, learnt a lot and knew what he was doing."
Part of the Domestic Electrician Package is our unique Experience Course. It is the only one of its kind in the UK and a popular course with our customers as it takes place in our mock flats with realistic scenarios to help build their confidence.
"The Experience week was my favourite part. Getting to put everything we've learnt into practice is the main part, but I've really enjoyed getting my hands dirty and playing with all the aspects of cable, doing a consumer unit change and learning different routes to doing things."
At EC4U we like to keep the class sizes small to accommodate everyone and create a close knit group of customers and trainers. "Everyone tries to help you, even the students with peer teaching. One of the main aims here is to get people talking to each other so you can help each other out."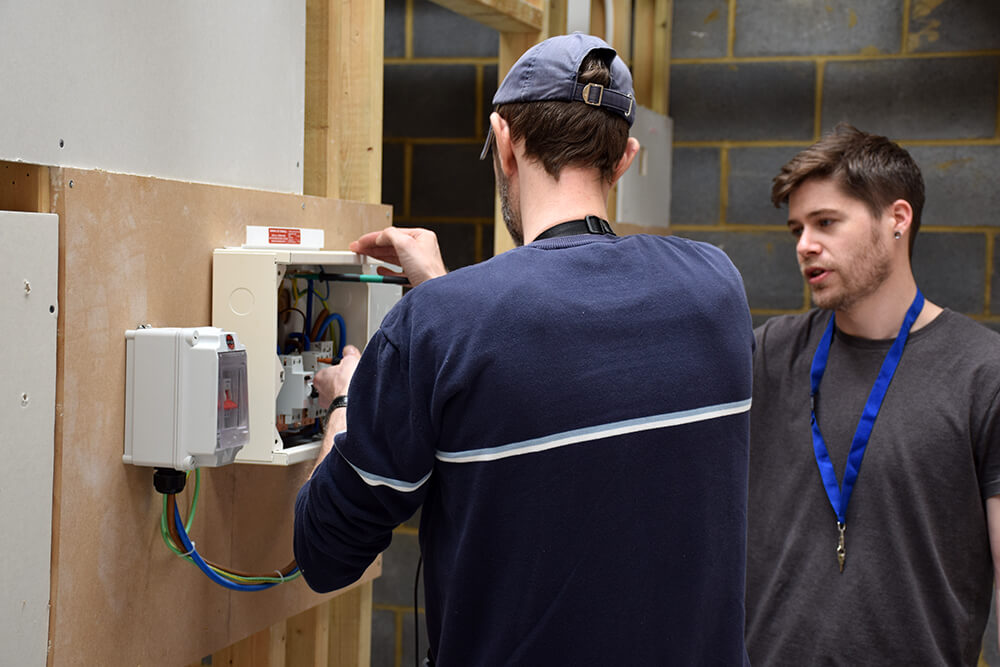 "You're trying to push so much into a short amount of time, but the trainers do an absolutely blinding job to get us so far. They are a good laugh, really approachable and good to get on with. If you've got any trouble, just ask and they won't take the mickey out of you for asking a stupid question!"
After leaving the course, Craig hopes to gain some on site experience before working for himself, "there are a few people I'd like to get in touch with and get a little bit more experience and on the job training with them first."
"I would definitely recommend EC4U, it's the whole package!" Craig says, "if you want to go to college, it will take you 2-3 years to do it, but some people can't afford to go to college for that long. If you do it this way, it is information overload at first, but once it starts sinking in and you pick it up, it all starts to click together and make sense."
EC4U would like to wish Craig all the best of luck in his future!
Interested in reading more of our reviews? Take a look at case studies now.
Back to blog