Thinking of a career change? As the new year rolls through, it brings with it a time of year that many people decide to change careers and jobs.
A career change can be daunting, but with skills shortages in many industries, the opportunities to succeed are great. One industry that is experiencing a severe shortage is the electrical industry, which has resulted in an aging workforce leaving the industry and considerable salary increases for those that are staying in the industry.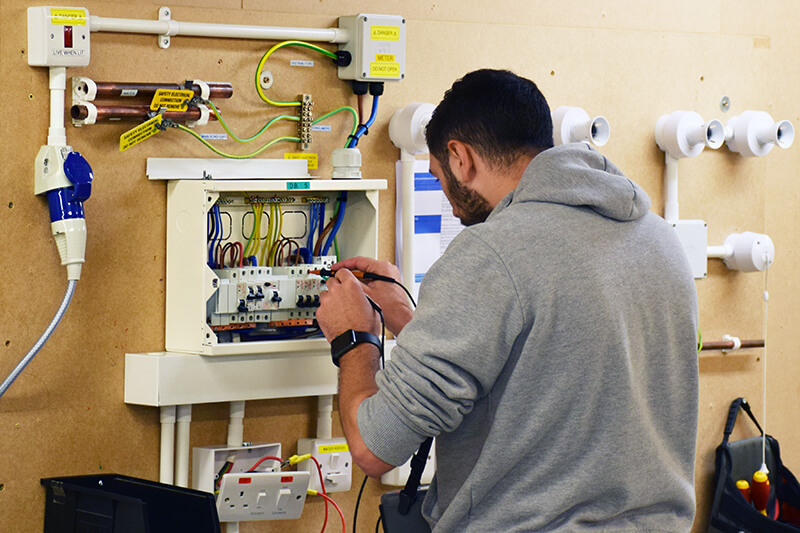 As an electrical training centre, many people seeking career changes train with us; making the leap into a prosperous sector and also into self-employment, which will give them flexibility and control over workload.
One of our recent customers, Antonio, had previously been working as a mechanic before making the switch. "I'd wanted a career change," he said, "I'd had enough of mechanics and thought it [electrical] would be something worthwhile and I'd be good at."
When it came to choosing his training centre, Antonio said, "It's a combination of things, I'd actually looked across the website already, but then through a friend of a friend I got recommended and it was him who finalised my choice."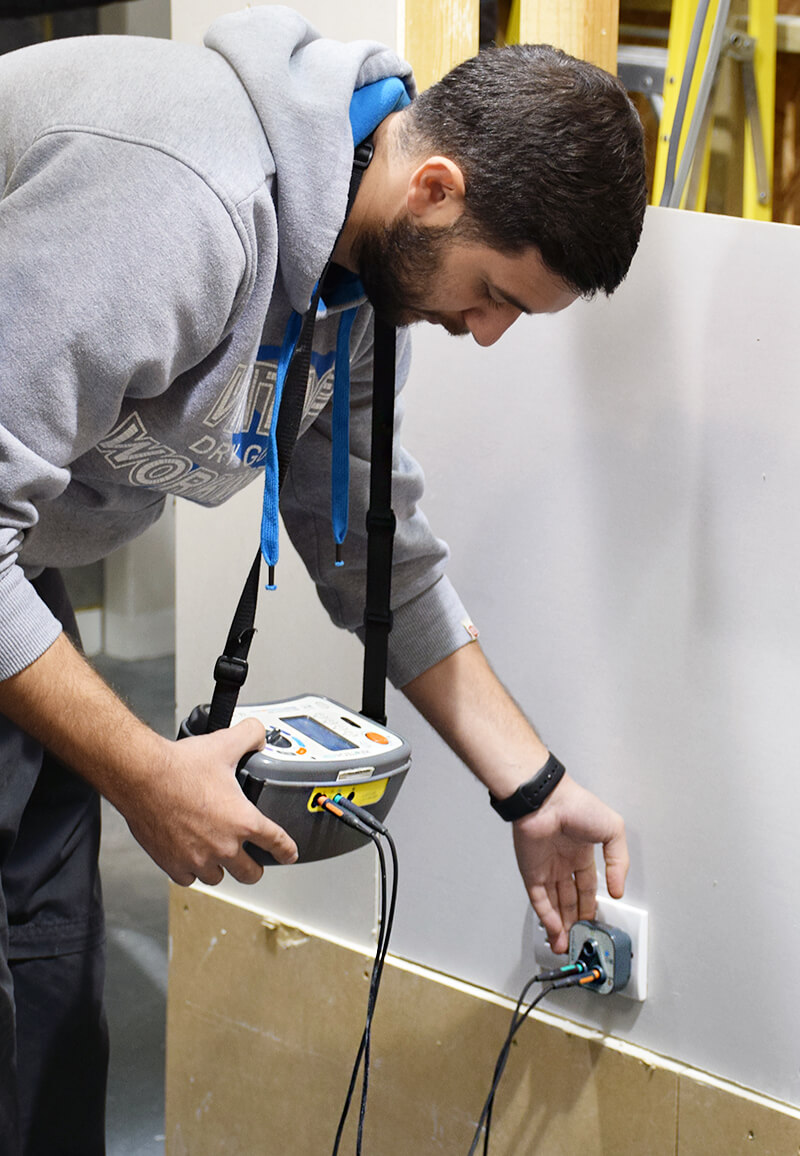 Antonio chose to undertake our Domestic Electrician Package, which includes a practical experience course that aims to build up everyone's confidence for taking on work.
Aspects covered within the final course are complete electrical installation of a flat, a consumer unit change, 3 phase supply demonstration, outside wiring, as well as talks on quoting and estimating for jobs and marketing advice, to help best prepare you for your new career.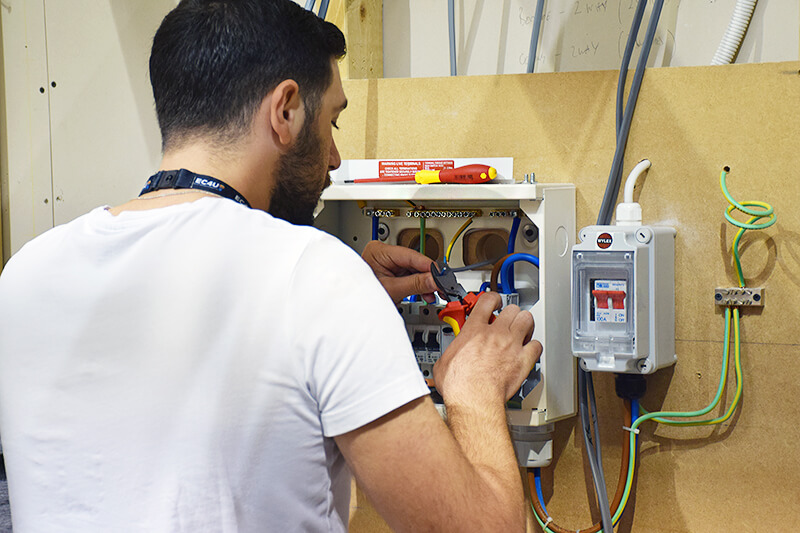 "My favourite part was the practical course [Experience Course], I've enjoyed that, the practicing, into the workshop, wiring up everything." He explains that's, "it's all good reading it from a book, but actually doing it really helps."
Moving forward, Antonio plans to gain some further experience working alongside someone else, before working full time for himself.
EC4U wishes Antonio all the best in his new career.
Back to blog