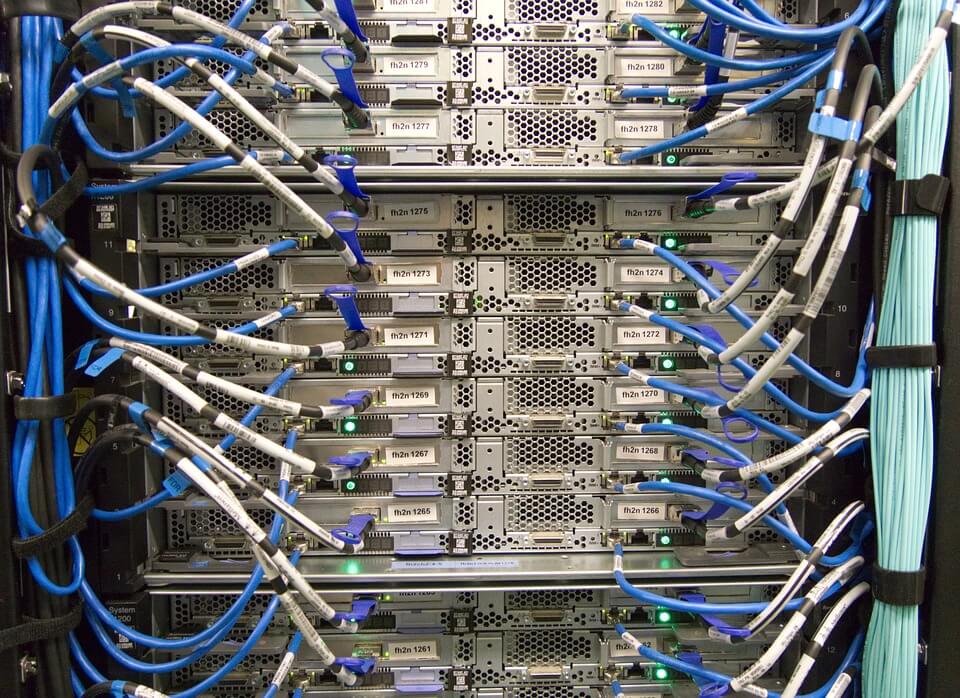 Tangled cables can haunt you at home and at work. The 'cable spaghetti' lurking behind most TVs and underneath desks can cause more danger than you think.
It's important that businesses and workplaces avoid the spaghetti cables behind computers, large systems and even under desks. From a maintenance point, it makes any repair work simple and easy for the tradesperson as all of your cables are organised, but it also keeps cables out of the way from employees and eliminates trip hazards.
Messy cables can lead to overheating and then result in an electrical fire. A staggering 3,000 electrical fires happen in the UK every year because of cables, wires and plugs. Cable management makes for a less cluttered, safer and more organised home and workplace.
Here are our top tips for cable management and the best tools to get your workplace and home organised and de-cluttered.
Cable tidy solutions and tips
You should never overload your cable management system. If you do, you risk overheating and eventual fire. Remember to allow the cables room to breathe and move, do not trap them.
When using any cable organisation, you must be aware of the bend radius of cables. Be careful not to put too much pressure on them, as this can cause insulation to become damaged and become a fire risk.
Make sure you are keeping all cables out of reach of children and pets. You can do this with cable storage boxes, which are easy to install and hide cables. You can also tuck them away under TV storage units and desks.
Cable tidy tubes can wrap a collection of cables and disguise through one plain cable, giving the effect of one cable.
Cable Trunking
Cable trunking is the most popular cable management solution and comes in a variety of shapes and sizes. You don't have to be an expert to install them, as you simply stick them into place and you can easily remove and add cables to it over time. They are discreet as they slot in with the rooms existing skirting board or run across the edges of the room.
Cable tidy ties and labels
Don't let gadgets clutter surfaces while charging, instead opt for cable clips that allow you to wrap loose cables around. Cable clip bases are another option and can be utilised on desks, behind tv's or even on your bedside table. They stick onto any surface and allow for easy access to cable such as chargers, HDMI cables, headphones, etc.
Cable ties can be a great, cost effective way to manage a large amount of cables, grouping them together. It is not uncommon to find this method used in workplaces and large industrial settings, and is easy to implement in your own home. If you use cable ties to keep a group together, then remember not to tie them too tightly. The cable ties must be loose enough for cables to move.
To identify your cables quickly and easily, use labels to be able to spot which gadget they control on the plugs. This will help not only you and your family in a pinch, but also any tradesperson that arrives to carry out work.
Desk cable management
Cable racks for underneath desks, available at local retailers and IKEA. Although not completely hidden, they allow you to see the cables connected to your desk gadgets and easily access them. Great alternative for your cable organisation.
Another option for cable management with desks, whether at home or at work, can be the use of holes in desk to allow for cables to run through.  Attaching grommets over the holes can help protect the cables and also add to the aesthetic look.
If you want to learn more about the cables, then take a look at our resource on different cables around your home!
Back to blog