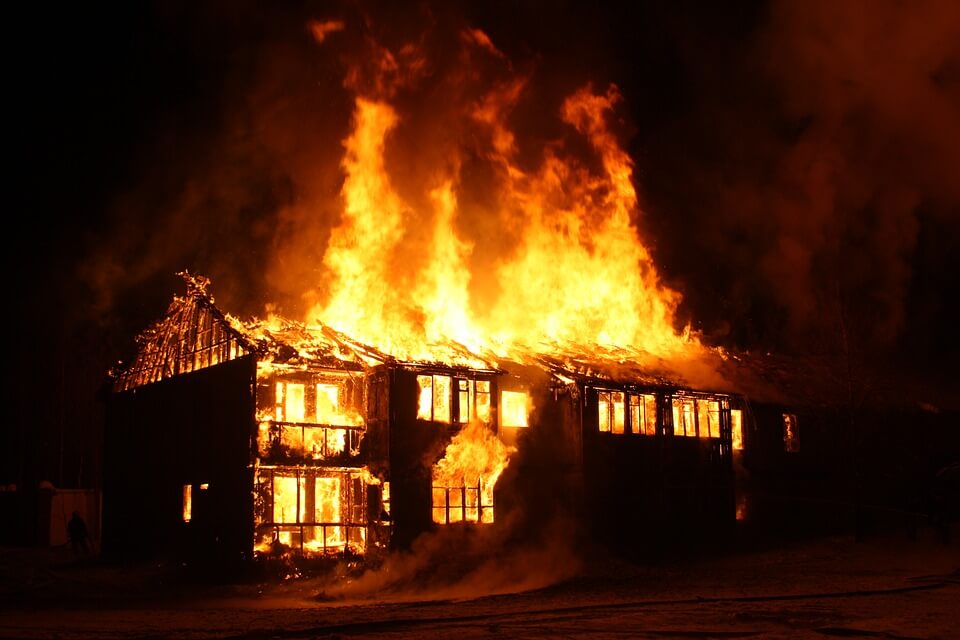 An overheating laptop that was left charging on a bed has burnt down the majority of a family's home along with all of their possessions. Mary Disley, aged 33 and mother of two, was having an ordinary night watching coronation street when she heard the smoke alarm go off. Immediately, Mary ran upstairs to find flames and smoke coming from her newly bought laptop, which she left charging on her bed.
Mary managed to get her two children, who were sleeping at the time, and her two dogs safely out of the house. "'I shouted for the kids to wake up. I was screaming, telling Izzy to get her brother up and to tell them to get to the front door. Everything is gone. The only place that hasn't been touched is the kitchen."
"It was the first time I used it, so I put it on charge on the bed and carried on watching Coronation Street downstairs before finishing my uni work." It was reported that two fire crews from Burnley were called to the fire, which burnt the entire bedroom after just a few minutes. The crew used thermal-imaging, hose reels and breathing apparatus to put the fire out, whilst others tackled the flames from ladders through bedrooms windows.
An investigation confirmed that it was the charger that overheated and caused the fire. A fire service spokeman said: "On this occasion, the actions of Mary must be commended and we cannot stress enough the importance of smoke detectors in people's houses which, on this occasion, has undoubtedly saved lives. Electrical items such as straighteners, hair dryers, laptops, and tablets, should not be left on the bed or similar surfaces when switched on, and should be switched off when not in use."
Here at Electrician Courses 4U, we also want to stress the importance of fire safety. This is a prime example of how unexpected fires can be, and also how endangering they can be to not only yourself, but to others around you. For more information on how to stay safe from fires in your homes, please click here.
Continue reading to find out how to prevent electrical house fires!
Back to blog