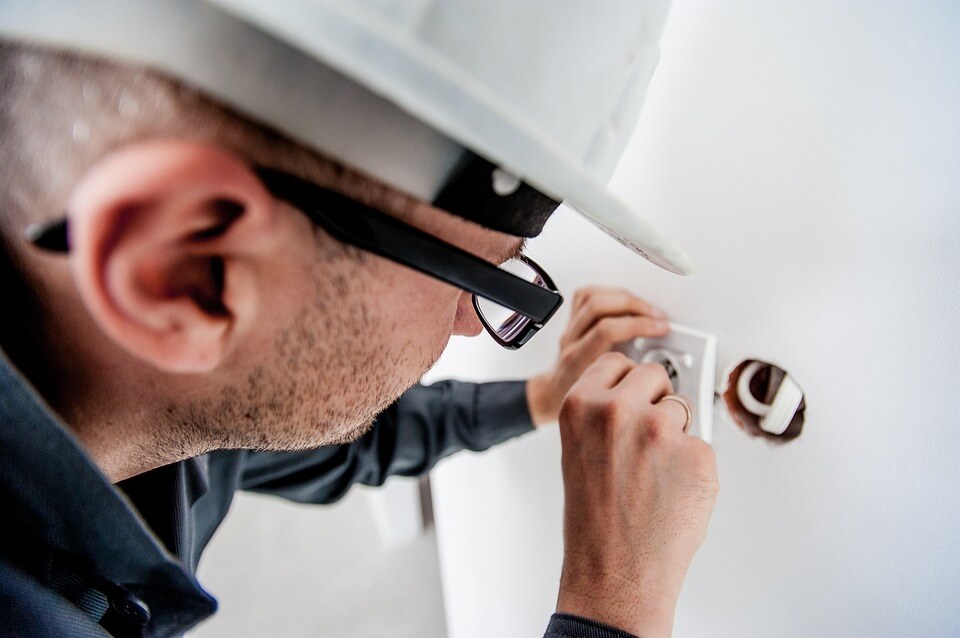 The skills shortage in trade sectors continues to put pressure on UK businesses, with many simply unable to find enough workers. In the electrical industry, as demand continues to rise and the skills gap continues to widen, many businesses are having to turn away work.
Let's take a look at what's causing the shortage of workers in electrical and construction trades, and what needs to be done to fix it.
Tradesperson shortages in 2023
Rated People found that 49% of electrician businesses experienced a shortage in the workforce in 2022. With 65% of these businesses describing themselves as "very busy" in 2023, this means that many are having to turn away work because they simply don't have the capacity to take it on.
Similarly, a survey from the ECA, BESA, SELECT and SNIPEF found that 42% of engineering services companies cited labour shortages as their biggest concern. This is compared to 32% in the previous business quarter, showing that the problem is getting worse, not better, with time.
What has caused the worker shortages?
There's no shortage of jobs available in the trades, with 54% of sector businesses reporting vacancies. However, an insufficient supply of applicants (54%) and a lack of appropriate skills (48%) are making it hard to fill these vacancies.
Some of the issues relate to the changes in labour laws thanks to Brexit, as well as wider economic and political issues. There is also a lack of young people getting into trade careers, with schools pushing academic pathways such as university being in favour of skilled labour.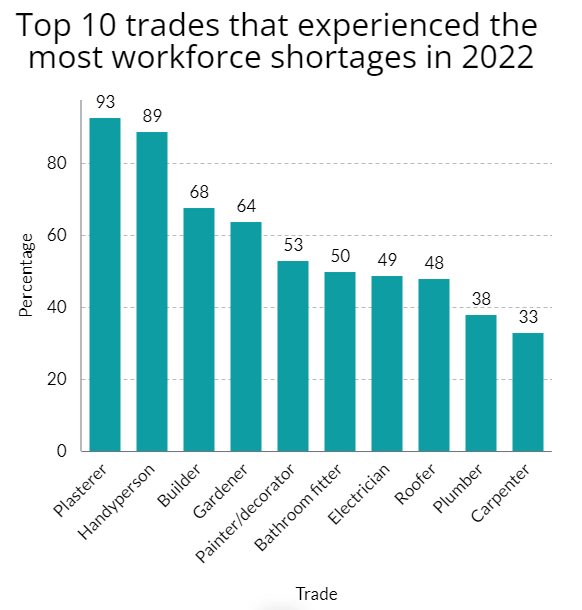 Why retrain as a tradesperson?
Here are some of the top reasons to retrain as a tradesperson.
Earning potential
Sole traders in the industry are making £43,561 a year on average, which is almost £16,000 more than the national average. Of these, one in four make more than £50,000 a year, and 10% make over £75,000. It's also worth noting that those who opt for an apprenticeship rather than a university course won't find themselves in thousands of pounds' of debt at the start of their careers.
Job satisfaction
The top reasons tradespeople gave for loving their job were being their own boss (78%), having control over the work they do (62%) and flexible working opportunities (54%). In fact, almost 90% of tradespeople love their jobs so much they think that more young people should consider a career in the trades.
Job security
Whether self-employed or working for a company, tradespeople enjoy the job security of knowing that their work is in demand, and will continue to be for many years to come. There has been a large increase in demand from 2020 to 2022.
Why retrain as an electrician?
On average, electricians in the UK earn around £33,469 a year. With the continued increase in demand for electricians both from the point of view of employers and consumers, it's highly likely that a career in this sector will be beneficial both in the short and long term. There are also a wide variety of roles, qualifications and specialisms that can offer numerous pathways for those looking to make the most of their skills.
If you're considering retraining as an electrician, take a look at our range of courses, or contact us to find out more about electrician qualifications.
Back to blog