Who is this course for?
If you are looking for the most comprehensive qualification and route to becoming a domestic installer, then this course certainly is the one. It will combine both in-centre practical training with home learning modules. On successful completion you will be able to apply to join a Government approved Part P scheme provider and sign off all your own electrical work. 
We have designed this course to be both unique and flexible, allowing you to gain experience and build up your business whilst working towards becoming a qualified supervisor.
** Please note we are currently not running this course. Instead, we recommend our Domestic Electrician Package followed by our Domestic Electrician Top Up Course as an alternative.
When booking our Qualified Supervisor Course, you will have the option of paying for the course in full (£ inc. VAT) or reserving your space by paying a deposit (£ inc. VAT).
Book this course
This course is not available to book online, please call 01444 872 145 to book this course
Course Overview
EAL 7695 Qualified Supervisor Domestic Electrician Course
The full course title is: EAL Level 3 certification in installing, testing and ensuring compliance of electrical installations in dwellings 600/7695/1. Essentially this course is the same as our Domestic Electrician Package with the addition of online learning, in centre exams and the creation of a personal evidence portfolio.

This Domestic Electrician / Installer course is the minimum qualification requirement to join a domestic installer scheme as a qualified supervisor. We will give you all the practical skills and knowledge as a training provider to be able to join a Government approved Part P Scheme, however you will have to pass an independent assessment to demonstrate your competency.

EAL are an awarding body, equivalent to City & Guilds. Find out more about EAL here.
Course Structure
The course will be a combination of practical in centre training, home/online study, ongoing testing to evaluate progress and the creation of your own evidence portfolio.

The practical element of the course will be over a 4 week period and will follow the structure of our Domestic Electrician Package.

The home study element of the course can typically take between 3 – 7 weeks and very much depends on your time and commitment to finish them. Once you have completed the online modules you will need to sit the relevant online exams. You can choose to sit one exam after you have completed each module, or you may prefer to sit multiple exams in one day after finishing a selection of modules.

Alongside completing the home study element, you will need to complete an evidence portfolio whilst you are gaining experience.

Once you have completed all your exams, collated all your evidence and gained a minimum of 24 months experience you will be ready to complete a professional discussion to finish your qualification.

Course Content – In Centre Practical training
Key Stage Electrical Course – (Duration 5 Days)
This course is an introductory element into electrical wiring. During this week you will learn about the practical and theoretical principles of how to design various wiring circuits, then how to change and extend circuits back to the consumer unit.

Part P Course City & Guilds 2393 – (Duration 2 Days)
The first part of this week focuses on the Part P Building Regulations which have been in place since January 2005, including the updates which came into effect in April 2013. You will learn the dos and don'ts you must follow when working as a domestic installer.

18th Edition Wiring Regulations 2018 City & Guilds 2382 – (Duration 3 Days)
In the second part of the week you will develop an in-depth understanding of the current wiring regulations. These are regulations that need to be followed when any installation work is carried out.

Level 2 Inspection and Testing City & Guilds 2392 – (Duration 5 Days)
This course will teach you how to test and inspect any new or altered wiring circuits. You will be shown how to complete the necessary paperwork (Schedule of Test Results) which must be left with the consumer unit in order to meet Part P of the Building Regulations.

Experience Course – (Duration 5 Days)
You will spend this week working in our mock flats within our training centre learning to apply everything you have learnt in the first three weeks into real life scenarios. You will also be shown how to quote for business, shown you how long jobs should take as well as how to market yourself and your new company.
Course Content – Home and self-study
Module 1: Health and Safety

Module 2: Environmental Legislation and Technologies

Module 3: Organisation and Management of the Work Environment

Module 4: Planning, Preparation and Selection of Wiring Systems

Module 5: Wiring Systems, Inspection and Testing, and Fault Finding
Additional Components
Evidence Portfolio
To be completed whilst working and gaining experience. You will need to collect evidence (photos/videos/witness statements) to prove your competency against certain criteria.

Professional Discussion
To be completed once you have completed your Evidence Portfolio and have gained 24 months' experience. You will have an opportunity to discuss your evidence portfolio with an assessor as well as answering a range of questions to prove your competency.
Our Qualified Supervisor Course includes the following:
Home and Self Study Modules
Portfolio Management
Profession Discussion
Course Duration
This course takes place over 4 weeks in our training centre. The core course times are Monday – Friday 9:00 AM – 4:30 PM. After this you will have 24 months to complete the remaining elements of the course. Please take a look at our course FAQ'S for further course information.
The exams
You will complete 3 exams and 1 practical assessment during your 4 week training at our centre. The remaining exams will need sitting once you have completed the relevant online modules. Overall there are:
11 Online Exams
1 Practical Assessment
1 Evidence Portfolio
1 Professional Discussion
To find out more about the exam structure, click here.
Course literature
The following publications are to be purchased by all customers wishing to take part on the Qualified Supervisor Course. These books are ONLY for sale to customers who have booked a course with us. Books will not be posted out and will be available on the first day of your course.
£25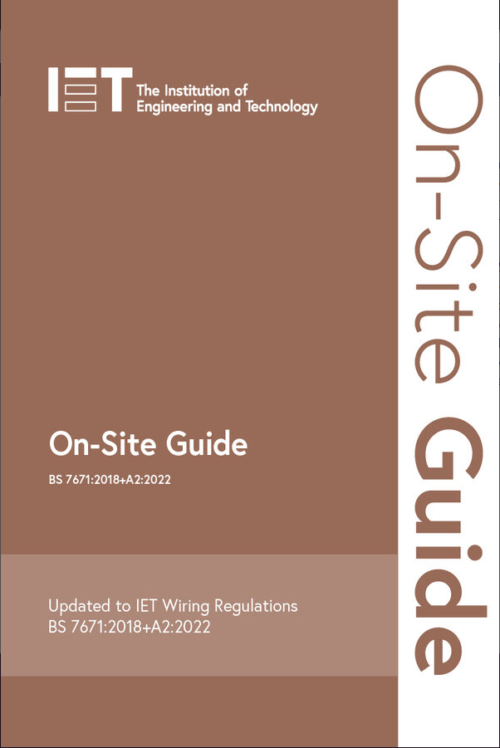 Add to cart
£30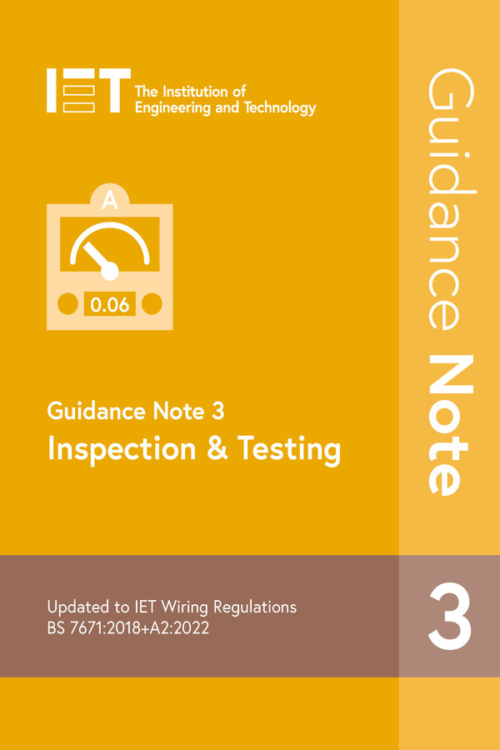 Add to cart
£75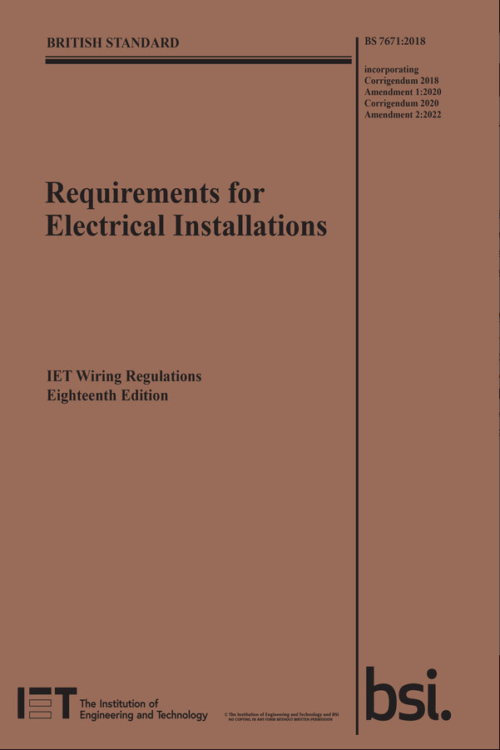 Add to cart
£25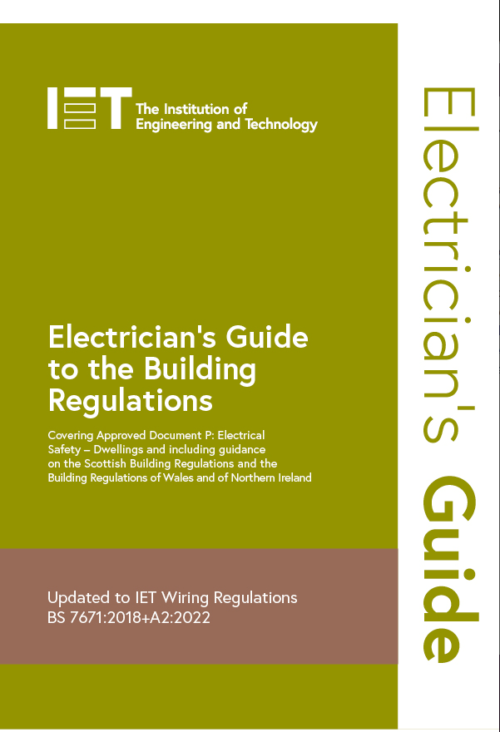 Add to cart
£20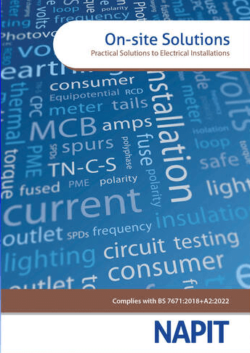 Add to cart
£175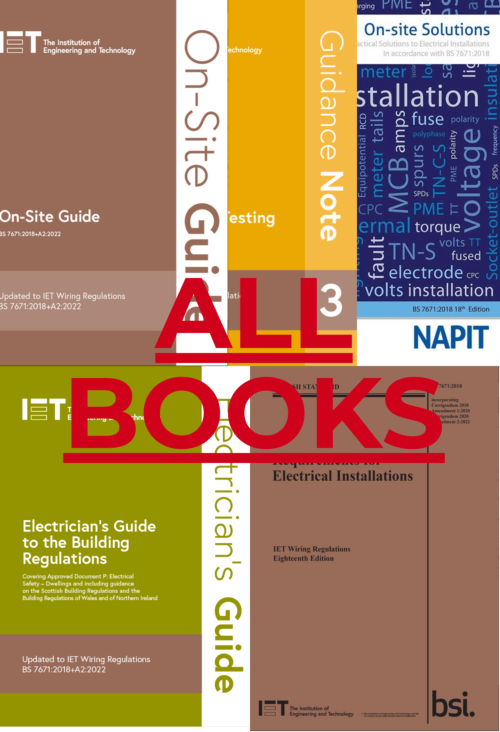 Add to cart
Entry Requirements
There are no qualification entry requirements, however you will need to be 18 or over to attend this electrical training course.
If you would like any further information about our Qualified Supervisor course please call us on 01444 872145 and we will be delighted to help you. We understand that it may not be practical to train over 4 consecutive weeks so you can break the course up and complete it a week at a time and pay a week at a time. Please ask our sales staff for more information.
FAQs